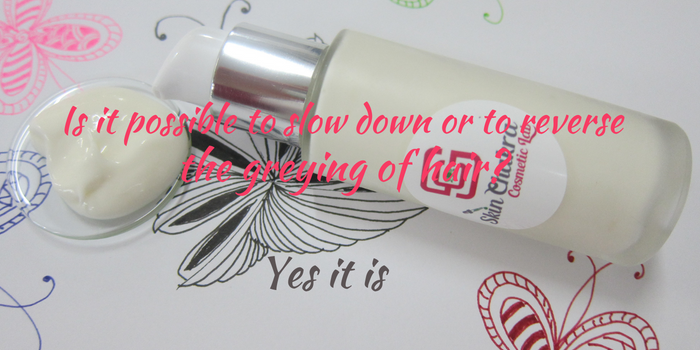 Is it possible to reverse or slow down the greying of hair?
Yes it is thanks to the new peptide technology.
There is nothing wrong with the greying of hair. In fact I decided about 4 years ago to let my hair grey naturally and I will never go back to dying hair but this is not the case for millions and men and even around the world and they try to cover up the grey roots by regular visits to the hair saloon (good for the hair saloon) or using various products at home.
A couple of years ago we introduced greyverse to the world and it has been one of our highest demand active ingredients since then. This is a peptide that reverses or slows down the natural process of greying the roots. I have personally seen magic with this ingredient. In fact I used it a couple of times and the effect was so powerful that I stopped using it because I want to go grey. The effect is however very personalized and different people get different results with it. We even had a feedback from a customer who shared that 3 sisters using the product made with greyverse got different results. So when you formulate with this product keep that in the back of your mind that while it works miraculously for most individuals, there are some individuals for whom the results are not so dramatic.
You can use this ingredient in leave-on and rinse-off products. It must however come into contact with the scalp and the roots. This isn't a kind of hair dye or hair mascara so the results are not immediate. You need to give the product a period of about 2 weeks to work. When you start seeing results you can use the product every now and then in intervals (again depending on the results for each individual). We have use this product in shampoos, toners, conditioners and today we are sharing a very simple hair mask with you. You need to apply the mask over scalp and roots, let is stay for at least 15 minuted and then wash and rinse the hair. You can use this mask a pre-wash or post wash.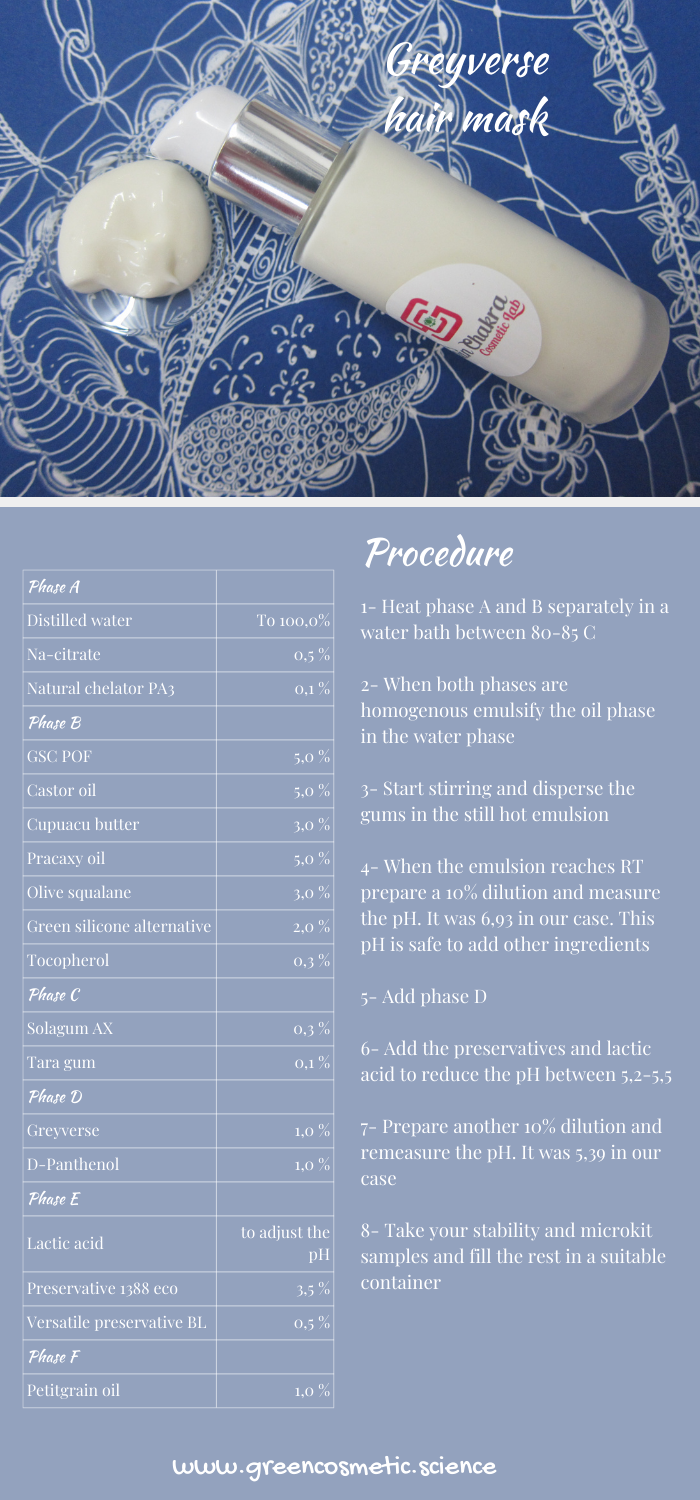 You can watch the video here
Stay creative and happy