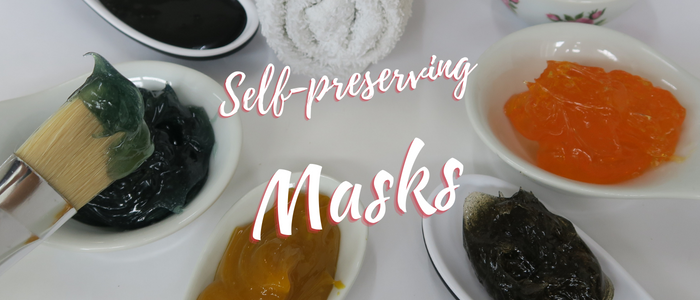 The most comprehensive program dedicated completely to creating self-preserving masks for private and professional application
The pandemic has changed our life- and work-style for better or worse. Working from home is not longer a privilege or rarity. Companies all over the world give their employees the opportunity to at least work a few days per week from home.
This new remote-working culture has brought some changes with.
Skin-snacking is one of the pandemic trends. People working from home can pamper their skin although they are actually in the office (as long as they do not have any video conference).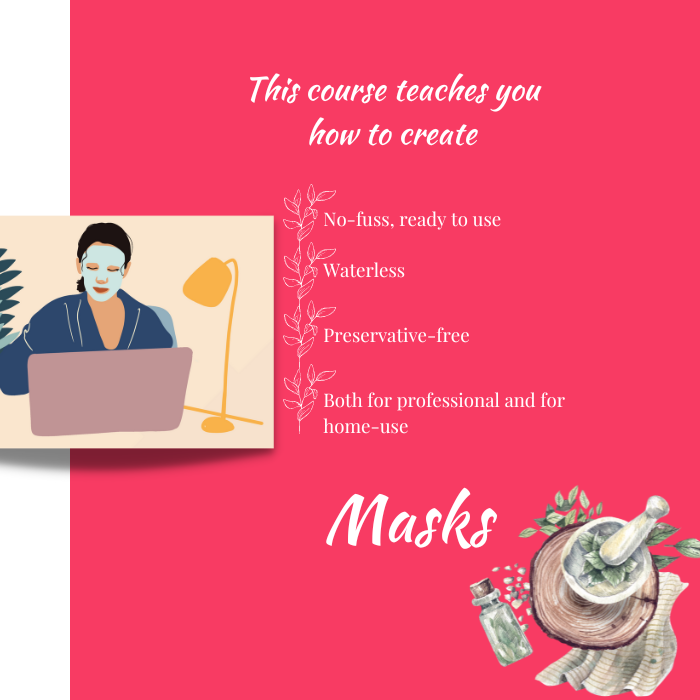 How it works
The lessons are released in a weekly frequency. You can however proceed at your desired speed. You will have life-long access to the course material
What is in it:
*The concept of self-preserving. What does it mean? When is a product self-preserved?
* Two basic self-emulsifying, self-presrving mask formulations you can use all the time
* The concept of oil polarity and how the polarity affects the transparency, the viscosity and the stability of the masks
* 13 unique, ready to use and self-preserving mask formulations you can sell immediately
* How to test the stability of the masks
* How to take each formulation and make it your own signature formulation by swapping certain ingredients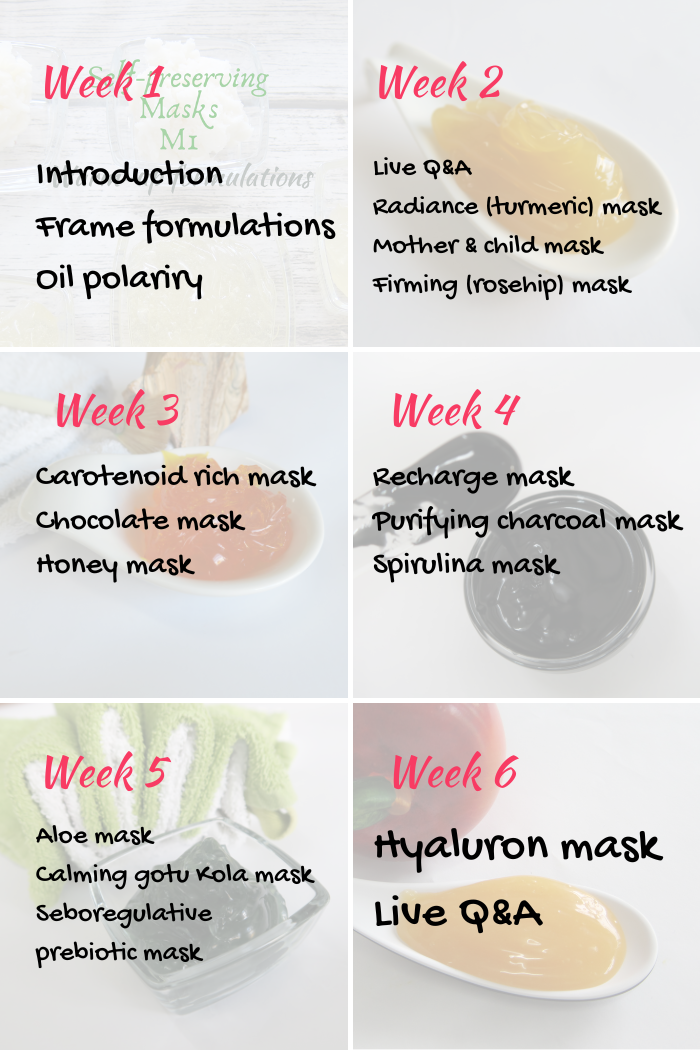 +