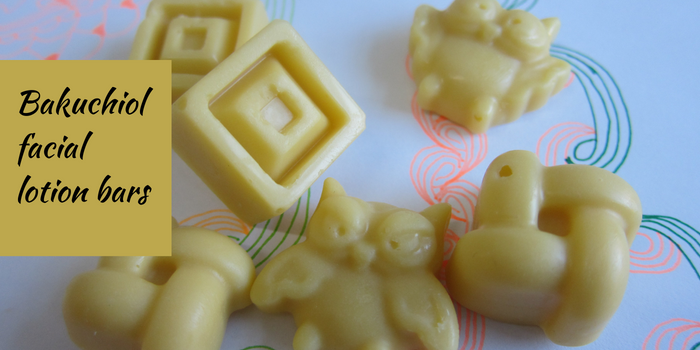 We started making lotion bars or body melts long before they were so sexy and popular but now that they are extremely IN, we are going to share even more formulations with you.
These cute waterless products are quite popular because:
1- There is no water and that means contributing to saving the water on the planet
2- Because they are waterless they are self-preserving and hence preservative-free
3- You can pack and wrap them without any plastic material
4- They are used up to the latest microgram. Really a no-waste product
They are cute as gifts or as seasonal products and you can easily create a huge variety for different occasions just by changing the molds you are using.
For this tutorial we are sharing the formulation for facial lotion bars that are boosted with bakuchiol and ceramide. This formulation is excellent for the cold season. This is really a no-fuss formulation and procedure that you can create within a few minutes and can easily upscale.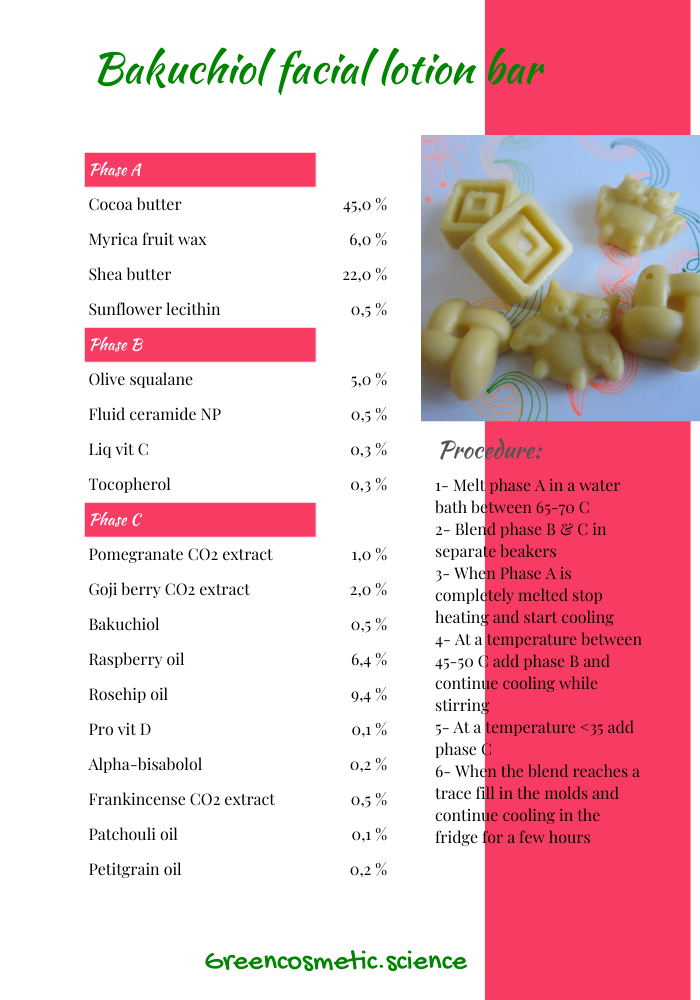 The key to creating nice and smooth melts is the timing. You need to stir the blend till it reaches a medium to heavy trace before you pour the melt in the mold cavities and put the mould in the fridge.
Watch the video here