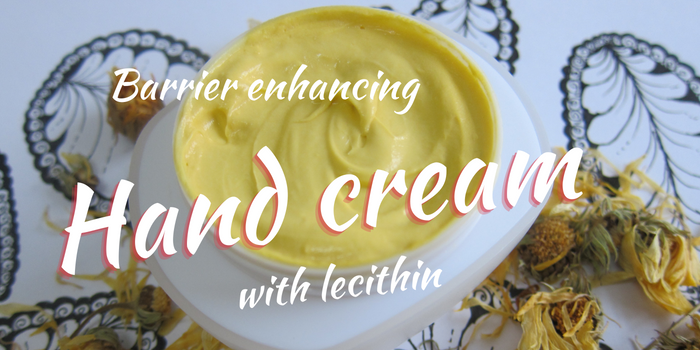 In winter and during the cold season our skin needs additional pampering. Adding the more-than-before handwashing frequency and hand disinfecting since the outbreak of the COVID 19 it seems that everybody's hands are desperately in need of some additional care.
This soothing hand cream is filled with lots of miraculous ingredients such as:
Olive squalane, Moringa oil,  calendula extract, fluid ceramise and sunflower lecithin. This isn't a KISS formulation but honestly I couldn't make it simpler than this. Every single ingredient is used for a certain purpose.
The procedure is however very straightforward. Don't let yourself get intimidated by the long list of ingredients and number of different phases. We add ingredients in different phases and at certain temperatures to make sure that both the ingredients and the final product remain stable.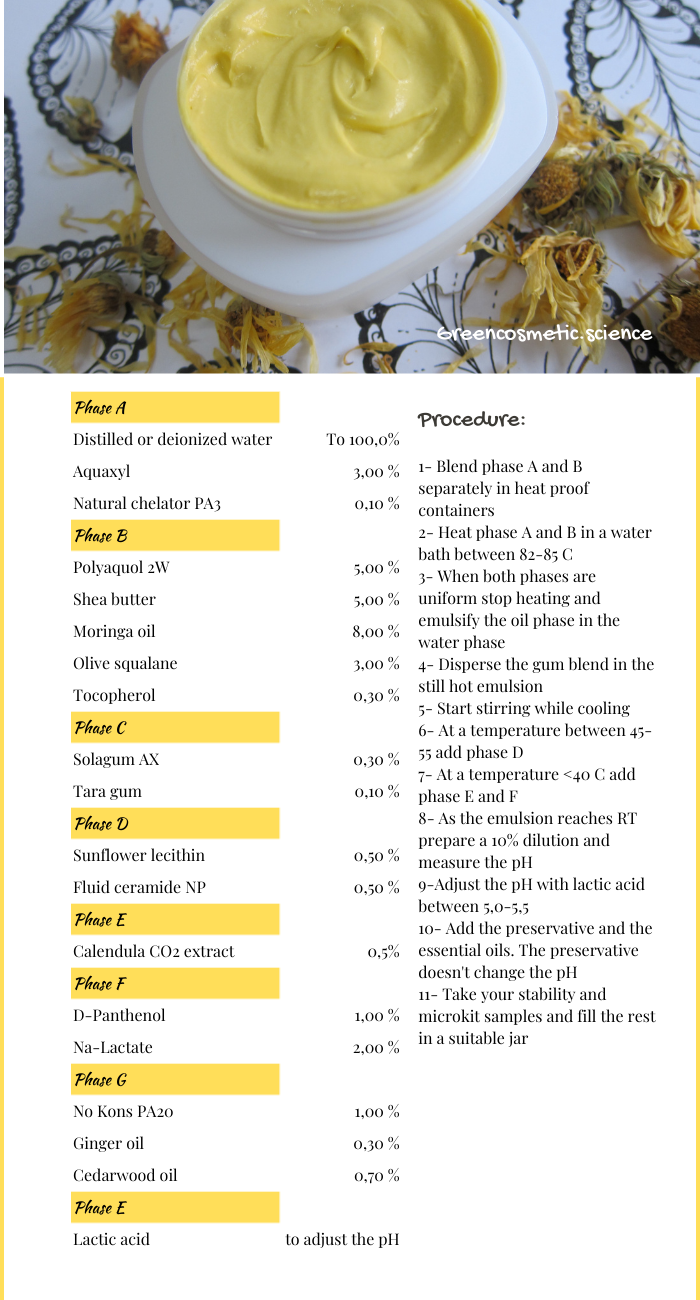 We aim a pH between 5,0-5,5 for this product. We are using a preservative that works independent of the pH but still we want to keep the cream barrier friendly.
In our case the pH was 6,21 and we reduced the pH to 5,26 by adding lactic acid.
You can watch the video here