I shared my first beard cleansing and grooming formulations on the blog a long time ago after visiting a very progressive company in the US. It was long before beard grooming products were introduced in the Europe.
Men's grooming products generally and beard grooming sector are amongst the fastest growing market segments these days and this is a section that is dominated by big names who continue creating crap after crap with paraffin and similar unwanted ingredients. There is an ocean for you to dive into if you want to experience a not-very-populated and competitive niche.
These are some of our previous formulations we have shared before:
We even have a formulation for grey beard in our member's portal. That helps reversing or slowing down the greying of beard.
Since a few months we have a very nice trainee in our lab whose skin is in a very compromised condition with pimples and bums and he wears a beard because he can not shave. A lot of young men do not shave not because wearing a beard is so cute and fashionable but just because their skin condition is so compromised they can not shave.
For him we have prepared a few products to help him pamper his beard and improve the skin condition and they worked so well that he is capable of shaving his face regularly (this part is actually anti-marketing strategy!!!). Anyway in this post we are sharing the products we have created for Albin. These are a cleansing foam that you can as well use as a shaving foam, a sapogel based gel-to-milk cleanser and a balm. A balm or cream is that every man wearing a beard and moustach needs even if they don't know it themselves. This is something for fathers who want to kiss their kids without annoying them or romantics who want to cuddle and kiss their sweethearts without making them tingle and getting goosebumps.
These are not quite KISS formulations like most of our formulations but still are easy to make and test.
1- Seboregulative gel-to-milk beard wash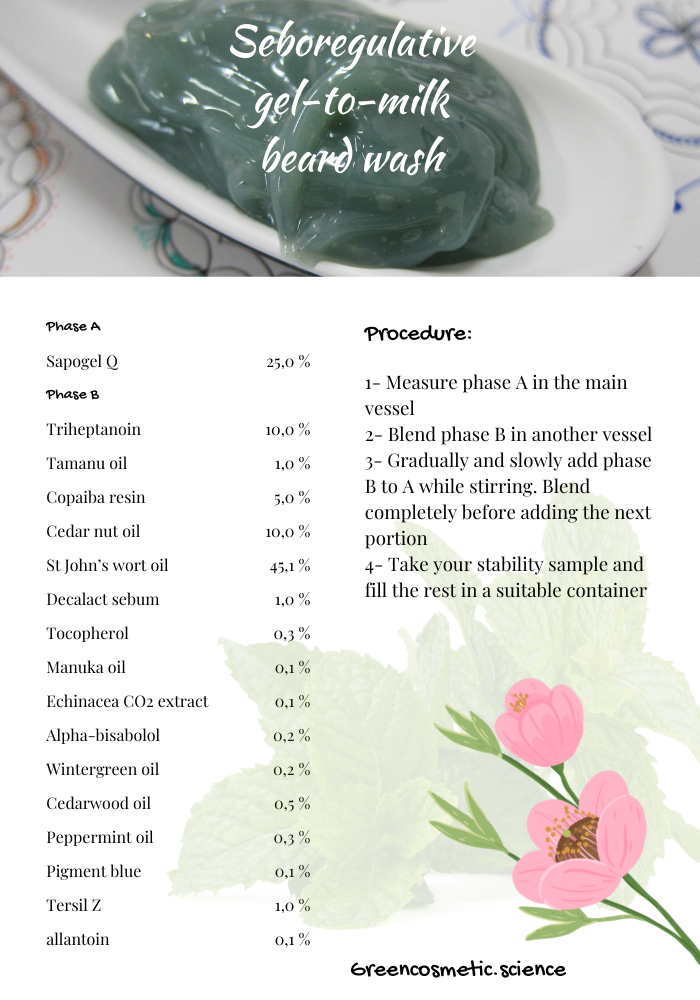 2- Seboregulative beard washing foam/shaving foam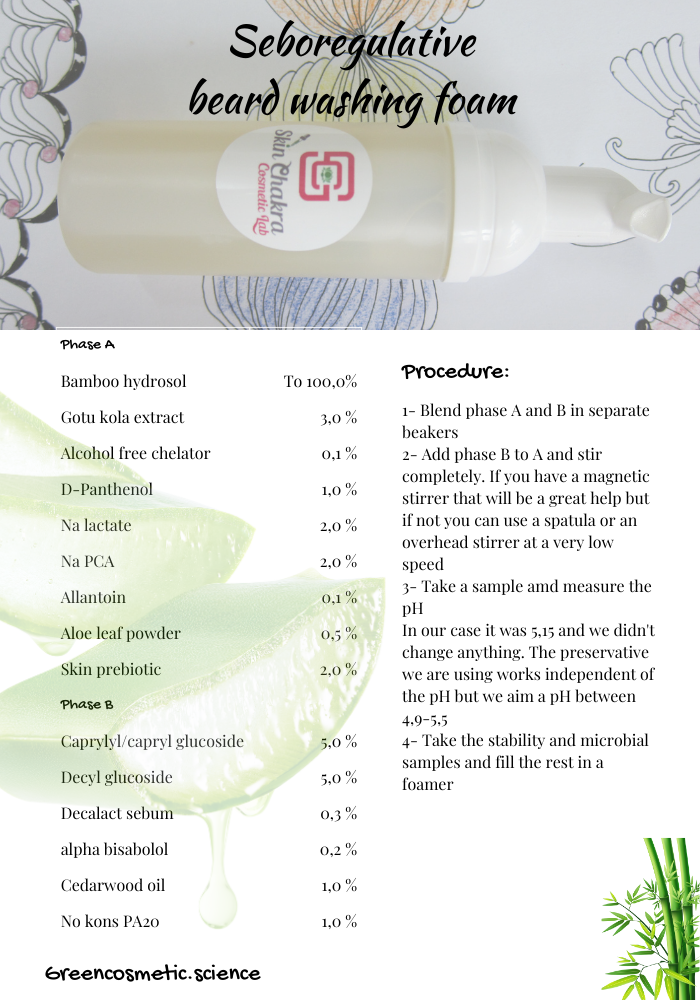 3- Seboregulative beard balm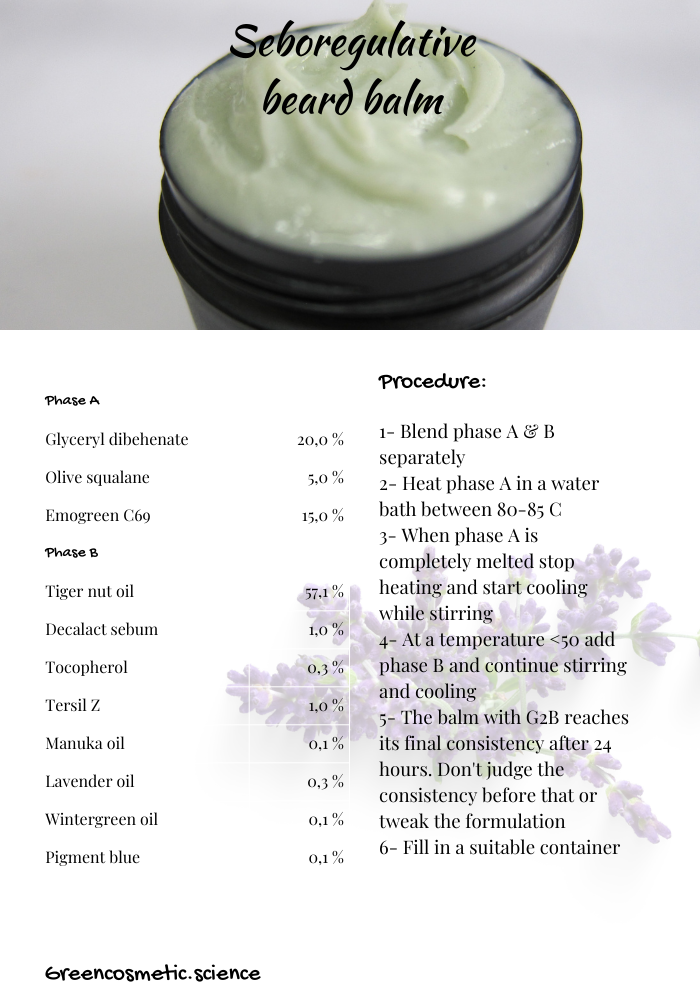 Stay inspired and creative