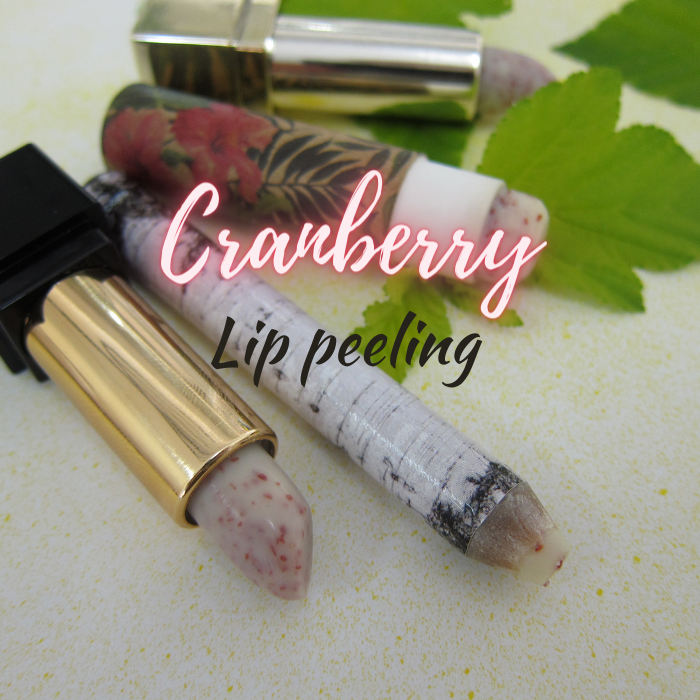 Today, I have a super easy and super fabulous tutorial for you and that is this beautiful 2in1 cranberry lip scrub.
💡
(In German we use the term peeling both for chemical peeling and physical scrub. This might confuse you non-Germans. This product is certainly a physical scrub and no chemical peeling)
You'll certainly ask "why 2 in 1?" and the answer is this pampers your lips like no other product. You don't need to wipe or rinse this scrub and it works both as a scrub and a lip balm.
For this lip balm we are using our newly arrived emogreen C69 which is an amazing plant based hydrocarbon blend, a low polarity oil and that brings the whole magic to the equation. If you don't have this ingredient and want to still make the product replace it with a plant oil with a low iodine value and low oxidation rate such as castor oil or jojoba oil, baobab oil, marula oil or any other plant oil in your stash that has a low iodine value. The skin feel might be certainly different but you will still have an awesome lip balm/peeling.
If you don't have the cranberry exfoliant, well you shall order it. But you may still want to make the scrub. Simply replace the cranberry powder with coffee or some seed powders you have in your stash. The exfoliant must be hard and in small size. You can not use herbs here because they become mushy in the carrier. Seed powders, coffee or even sugar work very well. Depending on the density of the exfoliant you are using, you may have another optical appearance and it is possible that your exfoliant sediments or gathers on top if you do not pour at the very right moment. It needs a little bit of practice to figure out exactly when to pour the melt in the mold or tube.
The formulation is really simple and the procedure straightforward. This is a formulation for a stick. So you either need suitable lipstick forms and tubes, lip balm empty tubes or one of these environmental friendly jumbo pencils.
You simply melt your waxes and butter, blend the exfoliant with the liquid ingredients, blend both phases and then very rapidly (before the waxes solidify) pour the melt in suitable molds and tubes. You need to have everything handy before you start blending the two phases.
We have blended the olive squalane in the wax phase and you will certainly ask why add a liquid to the solid phase that is going to be melted?
Squalane is a heat and oxidation stable hydrocarbon and you can easily heat it. Adding it to the wax phase reduces the melting point of the wax phase and accelerates the melting process and makes the blending of the two phases much easier.
Having said all that let's jump to the formulation.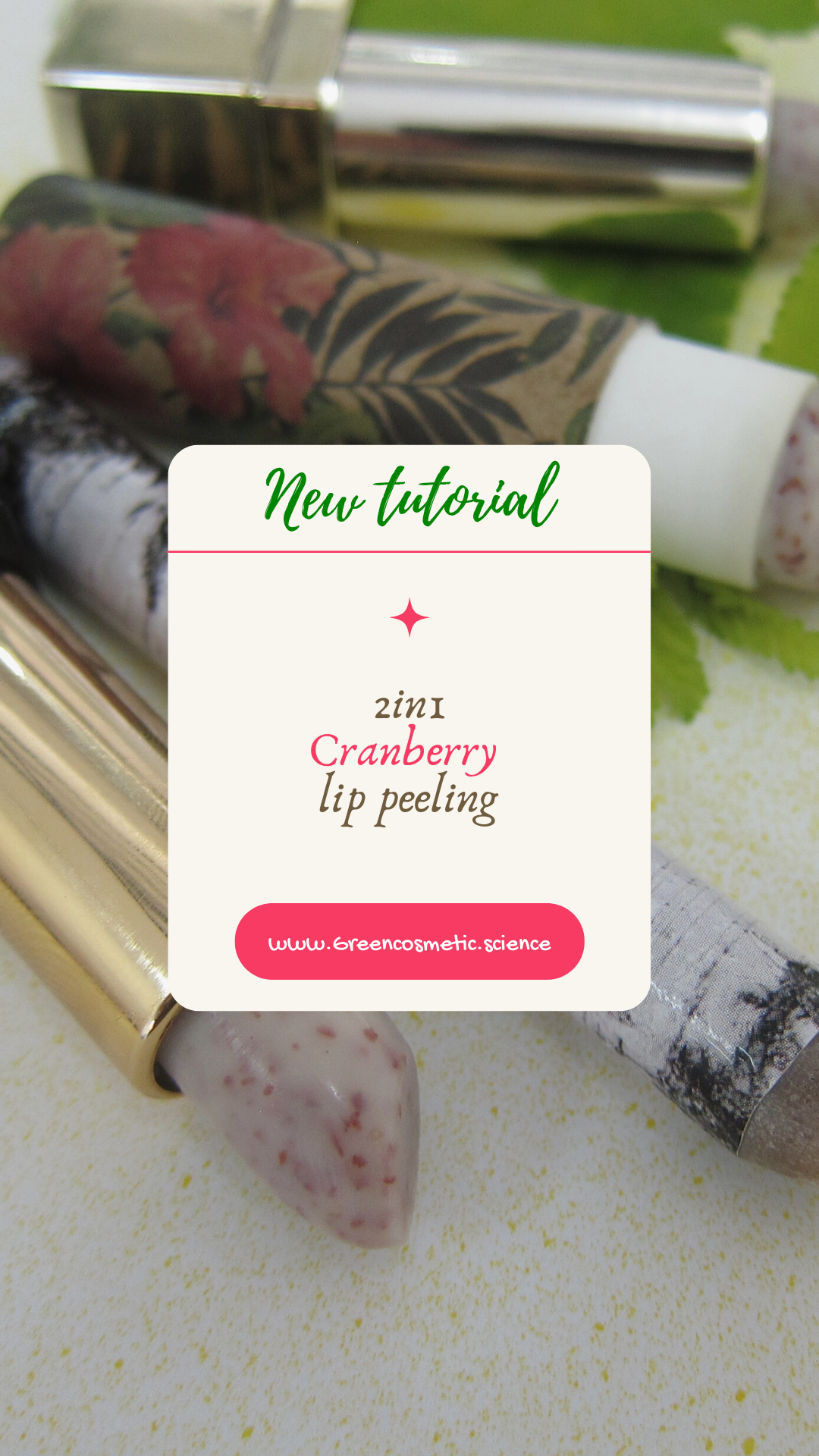 Formulation:
| Phase A | Dosage |
| --- | --- |
| Myrica fruit wax | 26,0% |
| Cocoa butter | 14,0% |
| Rice bran wax | 8,0% |
| Olive squalane | 5,0% |
| Phase B | |
| Emogreen C69 | 36,3% |
| Green silicone alternative | 3,0% |
| Pomegranate CO2 extract | 1,0% |
| Tocopherol | 0,3% |
| Rosemary CO2 extract | 0,1% |
| Grapefruit oil | 0,3% |
| Cranberry exfoliant | 6,0% |
Procedure:
1- Melt phase A in a heat-proof beaker (80-86 C)
2- Blend phase B in another beaker. Cranberry powder will obviously not blend.
3- When phase A is melted completely stop heating and add phase B (including all of the exfoliant that may have sedimented in teh beaker) to phase A.
4- Pour as fast as possible in the cavities of your mold, tubes or pencils.
5- Put them all in the freezer for a few minutes.
And voila you have your beautiful 2in1 balm/scrub
You can watch the video here