It is still cold here but we decided to do something to cheer us all up and what activity better than making cute products that promise the spring?
These Easter lotion bars are really easy to make. You certainly can make and use them all year around. You just need to use other molds if your product is not Easter related.
These are amazing as gift and give away as well as commercial products for sale. They are low maintenance. Do not need challenge and microbial testing and you can pack and wrap them plastic free.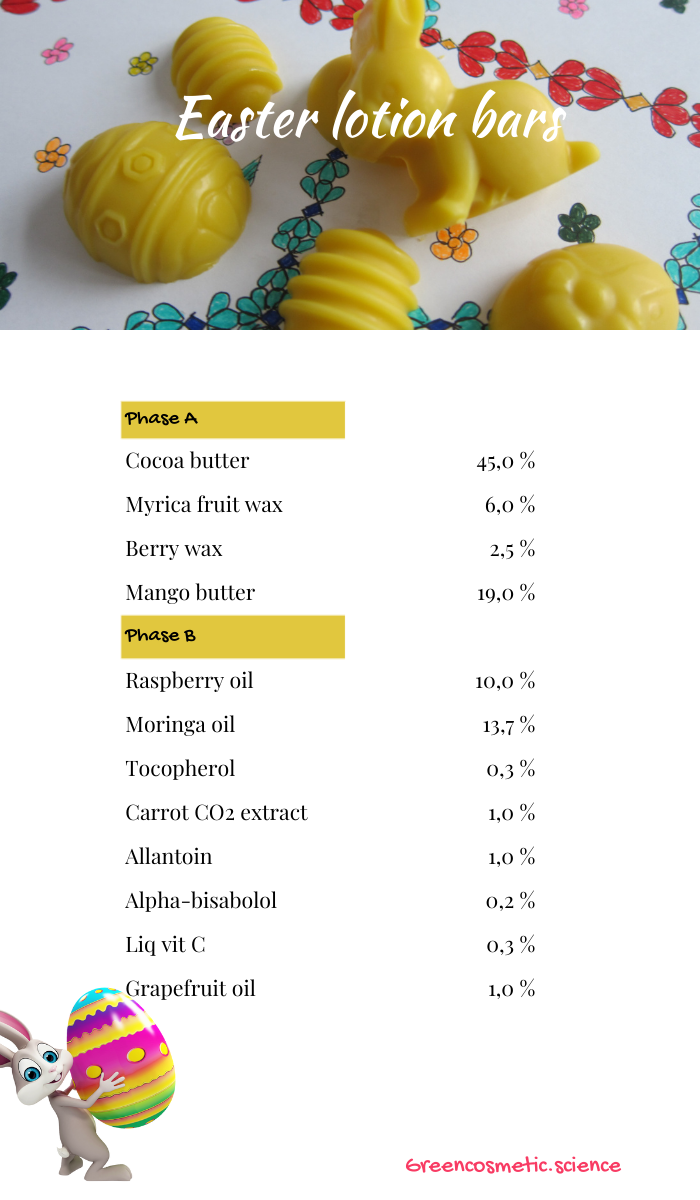 Procedure:
1- Melt phase A in a water bath around 55-65 C
2- When phase A is melted stop heating and start cooling while stirring
3- At a temperature below 45 add phase B and continue cooling and stirring to a medium trace
4- Pour into mold cavities and cool further in the fridge for a few hours.
5- Remove from the molds and pack them in tissue paper, metal or glass containers.
Stay inspired & creative