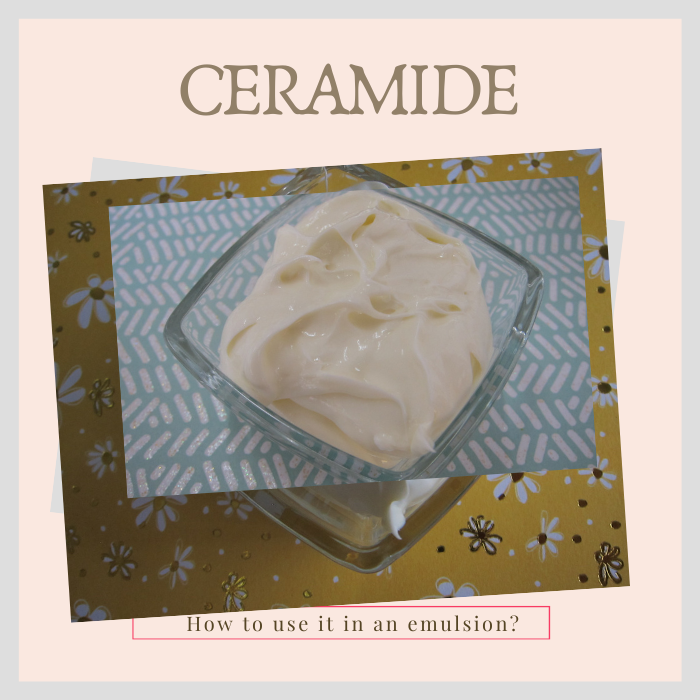 I am very excited today to share this tutorial with you.
As you may have seen/heard during the last couple of months, we have been busy testing a liquid ceramide NP which is easy to use.
What are ceramides at the first place?
SC (stratum corneum), the outermost layer of mammalian skin consists of corneocytes (dead cells) in a lipid matrix. This creates the famous bricks and mortar structure that you may have seen a zillion times in skincare and anatomy books.
Ceramides together with cholesterol, free fatty acids and other hydrocarbons such as squalene build that mortar and are practically responsible for a healthy and intact barrier that will inhibit water loss or invasion of unwanted particles and microorganisms in our body.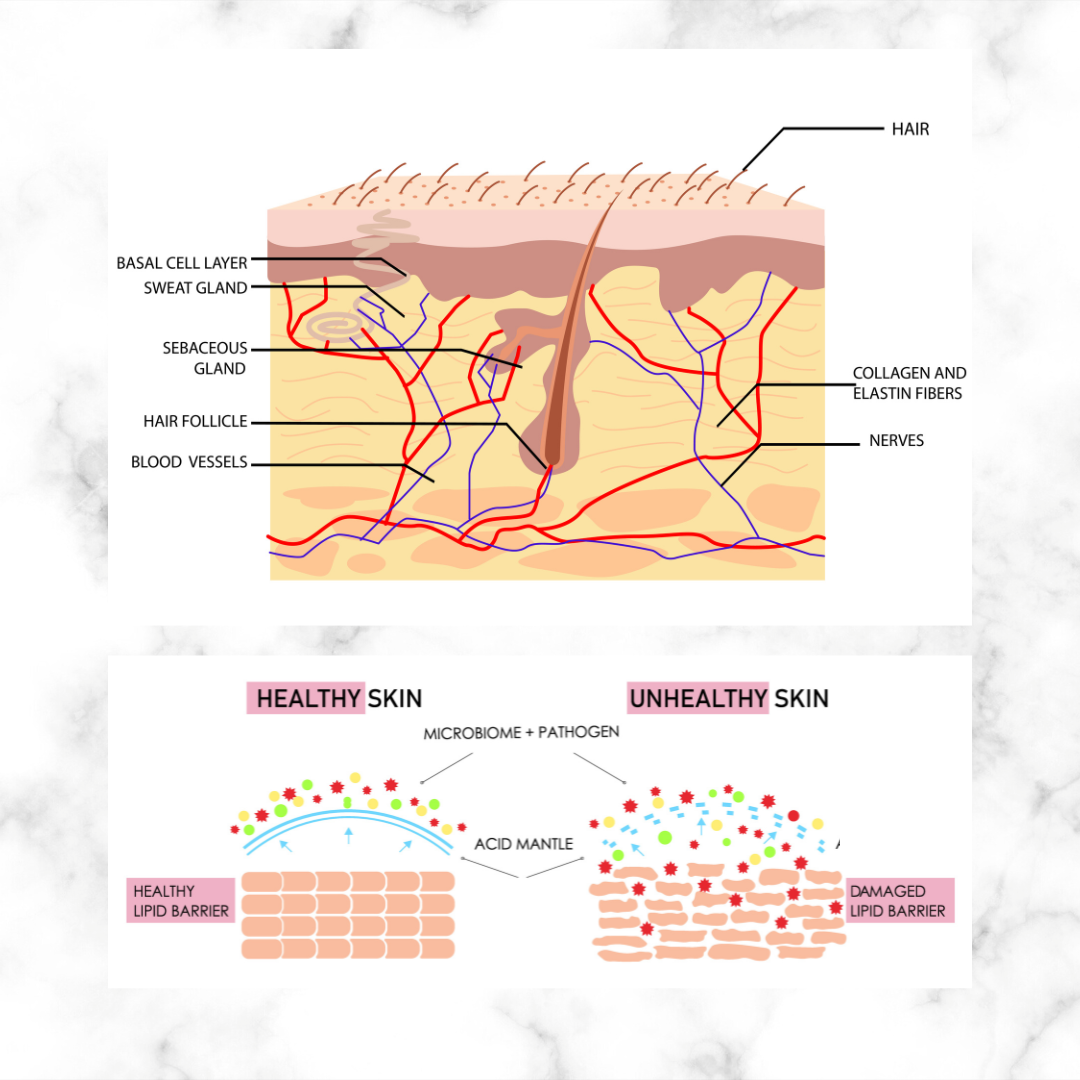 The lipid membrane consists of a mixture of ceramides 45-50%, cholesterol 25%, free fatty acids 10-15%, and other lipids <5%
Ceramides are highly polar lipids and belong to a group of lipids called "sphingolipids". They are quite in demand these years because of their role in reduction of TEWL, improving the skin condition specially in dry and damaged skin and skin firmness.
They are available both as naturally derived or synthetic ingredients (ours is of course naturally derived from cornstarch, olive and rapeseed) and are generally classified into 12 groups:
Ceramide NDS or CER[NDS]
Ceramide  NS or CER[NS]
Ceramide NP or CER[NP]
Ceramide NH or CER[NH]
Ceramide ADS or CER[ADS]
Ceramide AS or CER[AS]
Ceramide AP or CER[AP]
Ceramide AH or CER[AH]
Ceramide EODS or CER[EODS]
Ceramide EOS or CER[EOS]
Ceramide EOP or CER[EOP]
Ceramide EOH or CER[EOH]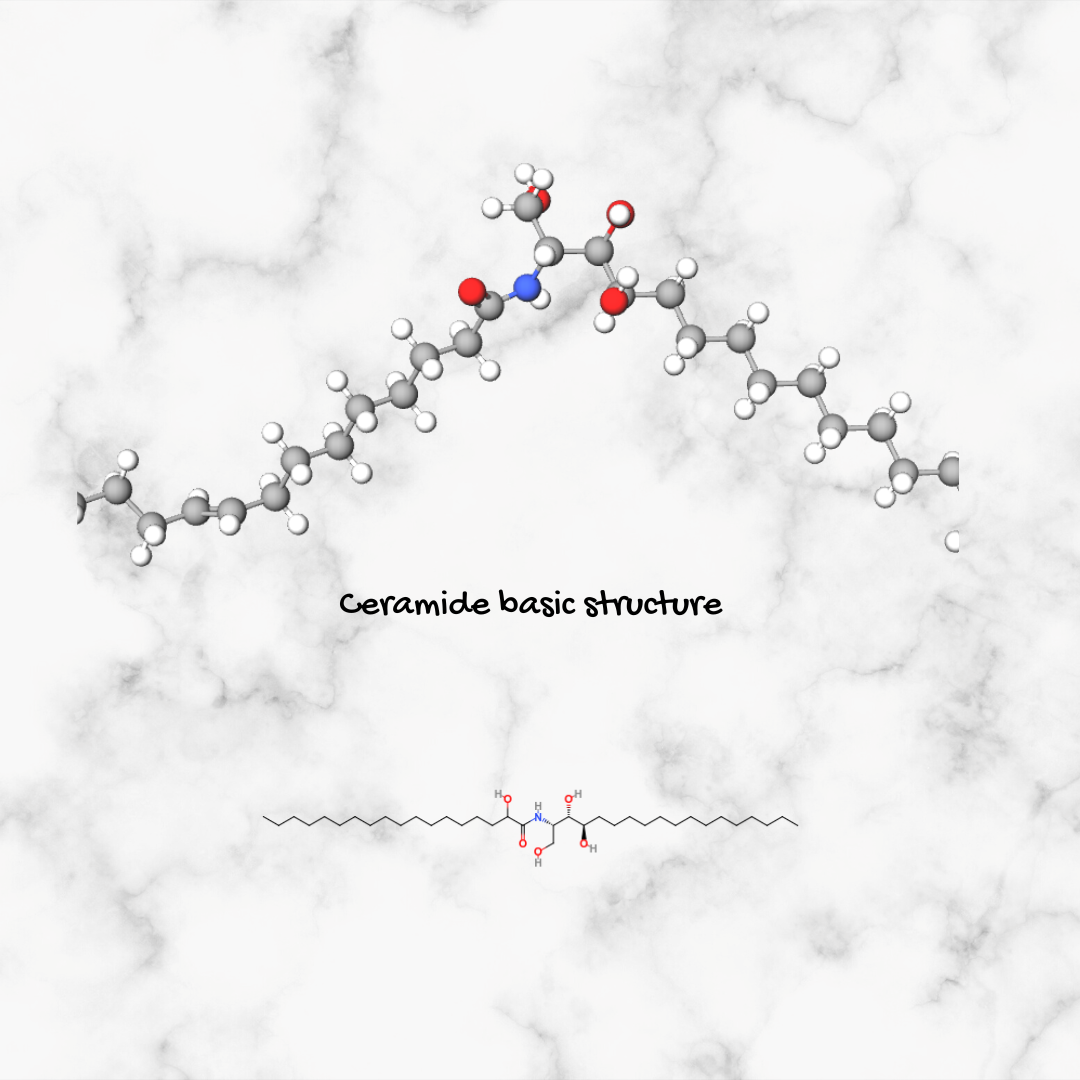 Anyway ceramides are not a novelty in skincare formulations and different forms are ceramides are available on the market.
Why ours is different?
Ceramides are usually quite tricky to work with. The purest form of ceramide which comes in powder form needs high temperatures for incorporation. You need to heat the oil phase to at least 90 C and need to keep that temperature even after the emulsification. Now when you are working with paraffin and synthetic oils or heat resistant hydrocarbons that is not a big issue (except the high energy price) but when you are working with heat sensitive plant oils and extracts that becomes really a big issue.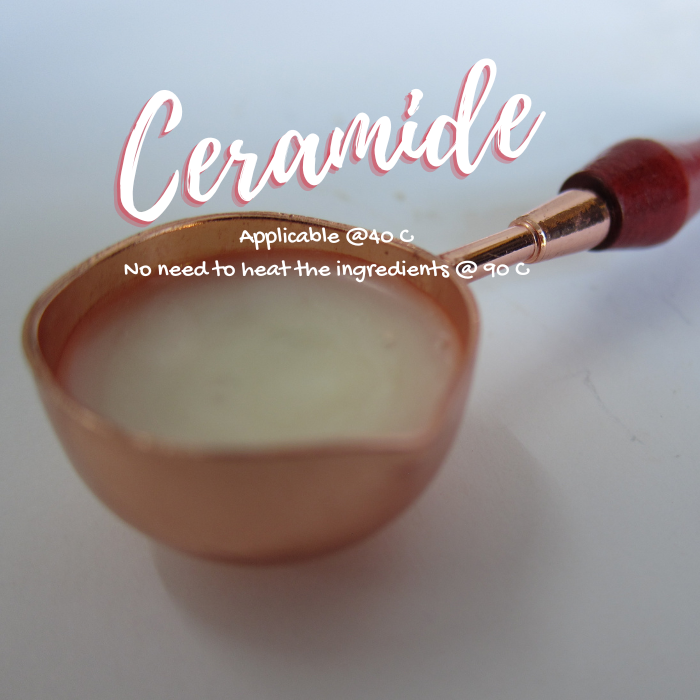 There are other ceramides on the market that you can easily work with without the need for such a high temperature but they contains a lot of crap (that unfortunately is not even openly declared when you purchase ceramides from retailers and online handlers). These include carbomer (a synthetic polyacrylate) and other crappy ingredients that most "natural" formulators don't want to use), phenoxyethanol or mineral oil.
Our ceramide is an easy to use, no crap one. It is a blend of :
INCI: Triolein, Glyceryl dioleate, Ceramide NP
It is a milky fluid at room temperature and can be used at a temperature above 40 C. This means you can not blend it with plant oils at RT and create a transparent oil serum. It is best incorporated in emulsions, oleogels and balms. You can heat it in the oil phase from the beginning or add it to the warm emulsion after emulsification.
Today we have a KISS formulation with an amazing texture just to give you a warm-up for more complicated formulations that are coming in the future.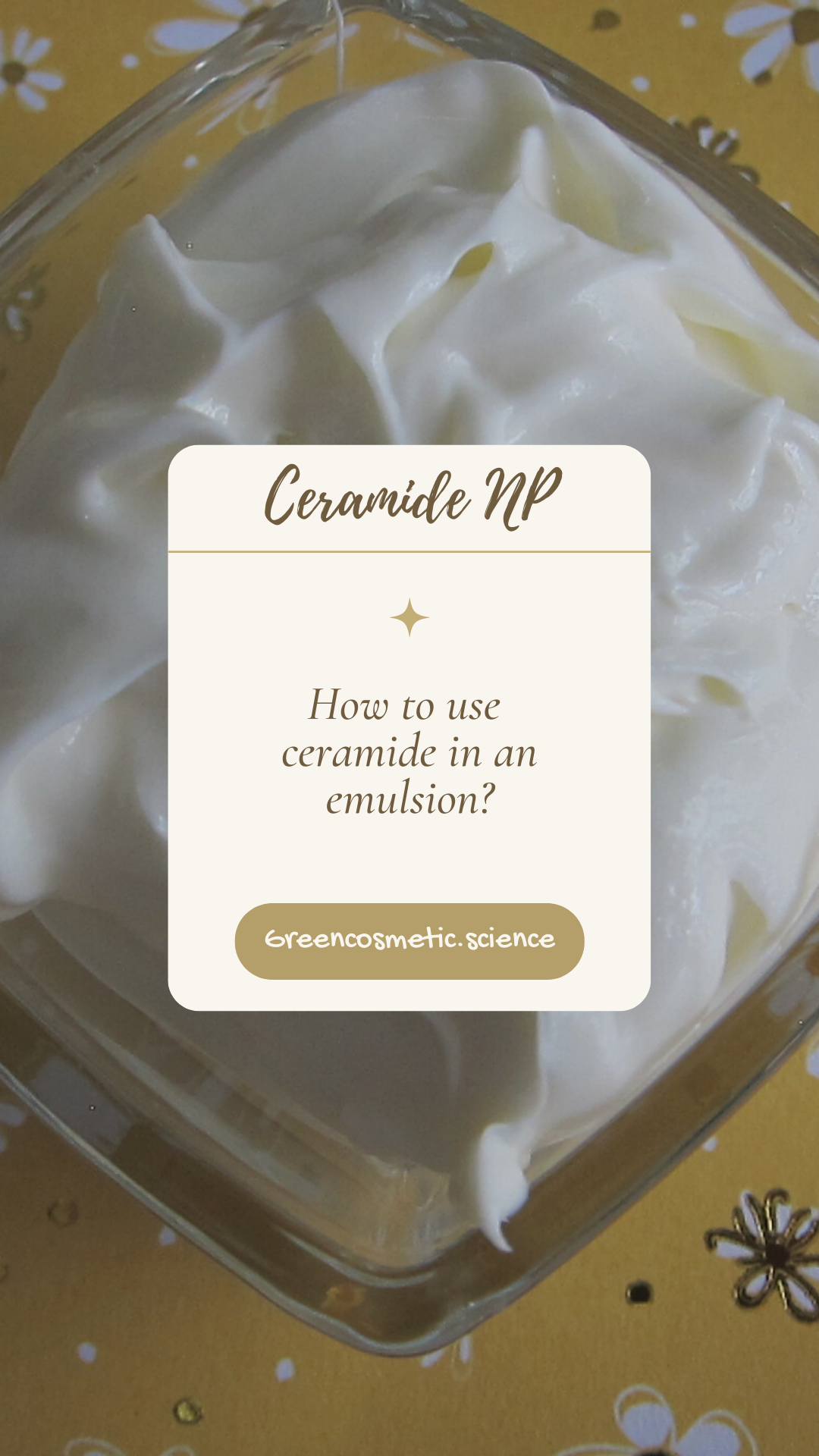 Phase A
Dosage
Distilled or deionized water
to 100,0%
Aquaxyl
2,0%
Chelator PA3
0,1%
Phase B
Polyaquol 2W
5,0%
Tigernut oil
17,0%
Olive squalane
2,0%
Modified rice starch
5,0%
Tocopherol
0,3%
Phase C
Solagum AX
0,3%
Tara gum
0,1%
Phase D
Fluid ceramide NP
1,0%
Phase E
D-panthenol
1,0%
Na-PCA
2,0%
Phase F
no-Kons PA20
1,0%
Patchouli oil
0,2%
Green mandarin oil
0,8%
Lactic acid
to adjust the pH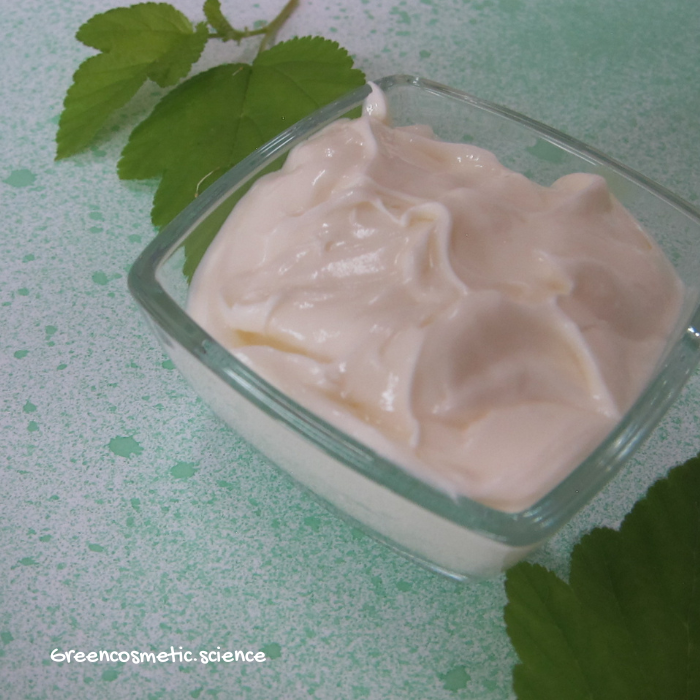 Procedure:
1- Blend phase A and B in separate heat-proof beakers
2-  Heat phase A and B in a water bath between 82-85 C
3- Emulsify the oil phase in the water phase
4- Disperse the gum blend in the still hot emulsion and continue stirring while cooling down
5- At a temperature between 40-50 C add the ceramide
6- After a while add the sensitive phases (Phase E)
7- When the emulsion reaches the room temperature prepare a 10% dilution and measure the pH. In our case it was 6,31.
8- add the preservative system and the essential oils. The preservative system works independent of the pH
9- Reduce the pH by adding lactic acid. If you are making this formulation for the first time add the lactic acid gradually and measure the pH in between.
10- Prepare another dilution of the emulsion and measure the pH. In our case it was 4,97. We are aiming for a pH between 4,9-5,5.
11- Take the stability and micro kit samples and fill the rest in a suitable container
You can watch the video here