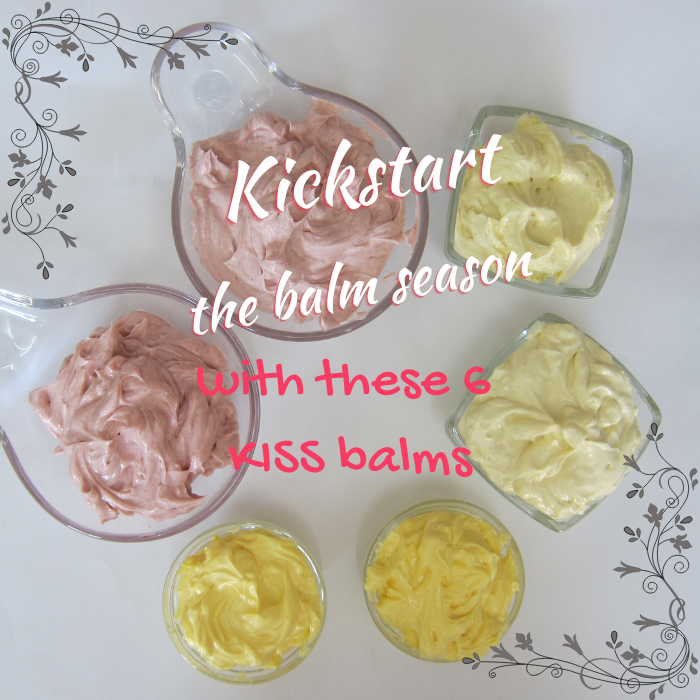 These days and with the extreme popularity of waterless products  there are individuals who use balms and butters all year around, however most people prefer balms and butters for the cold and dry season and do not use them as much during summer.
In this post we are sharing 6 ridiculously simple formulations to help you kickstart the balm season.
These are 3 basic formulations in 2 versions, one the very simple basic and the other one is the version with the modified rice starch for a powdery skin feel.
In the video and the below formulation we only share the version with the pequi oil but you can access all the 6 formulations through this link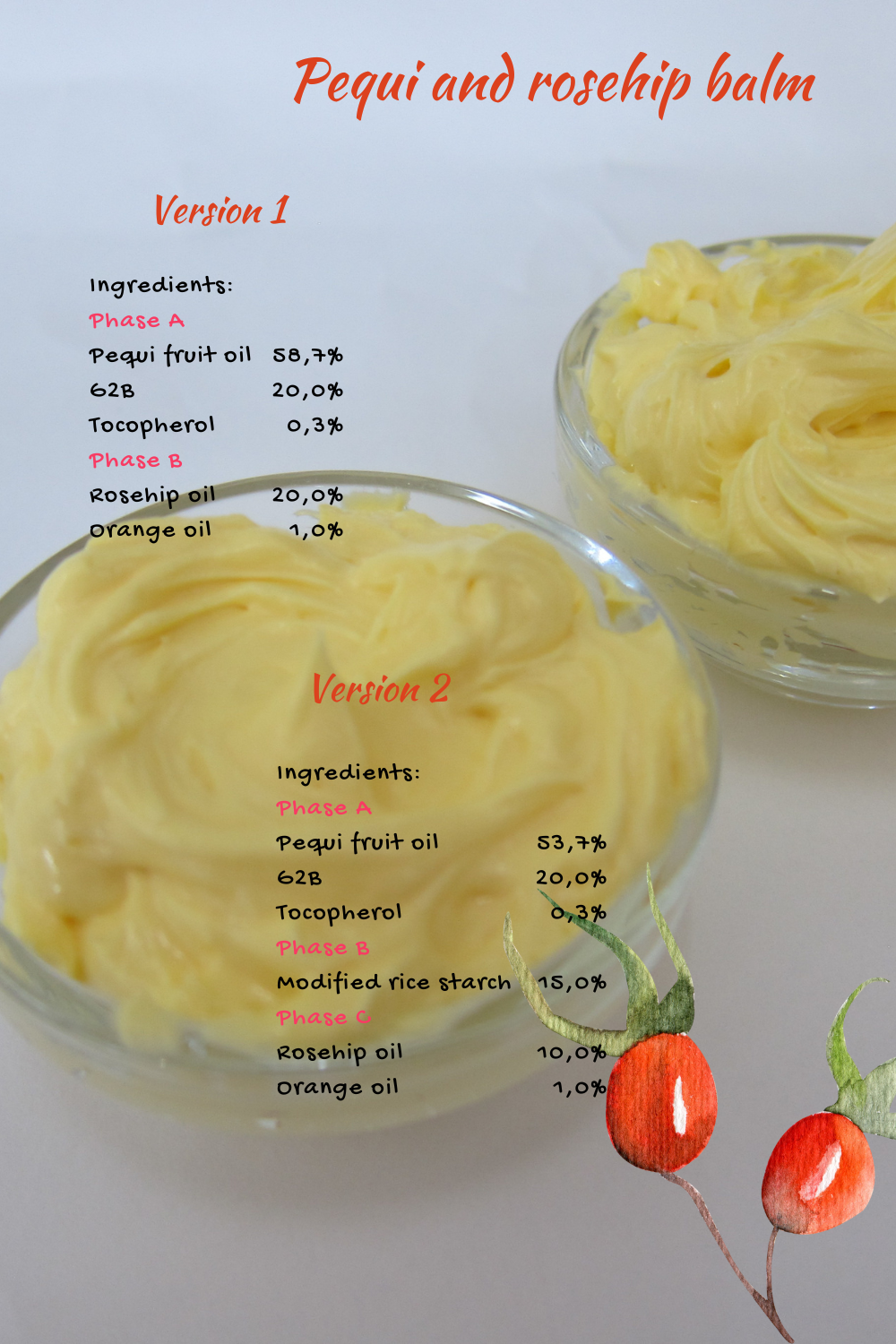 If you are still struggling with graininess in balms and butters and don't know why some of your balms turn grainy, sign-up for our free mini-series in which we share our secret to non-grainy balms and butters
Procedure for the simple version:
1- Heat phase A in a water bath between 80-84 C
2- Blend phase B in another container
3- When phase A is melted stop heating and stir till the melt reaches a temperature lower than 40 C
4- Add phase B to A
5- Start cooling while stirring until the balm reaches a thick trace. You can either pour the balm at this stage or whip it till you reach the desired consistency
Procedure for the version with modified rice starch:
1- Heat phase A in a water bath between 80-84 C
2- Sift the starch in an empty heatproof beaker
3- Blend phase C in another container
4- When phase A is melted stop heating. Add phase A to phase B while continuously stirring
5- @ a temperature lower than 40 add phase C to A+B 6- Start cooling while stirring until the balm reaches a thick trace. You can either pour the balm at this stage or whip it till you reach the desired consistency
Access the booklet with all formulations here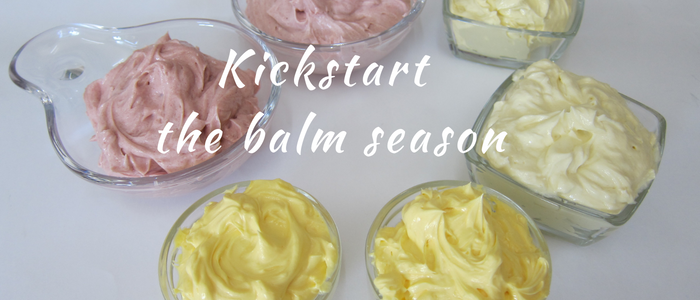 Watch the video here
Stay creative and safe