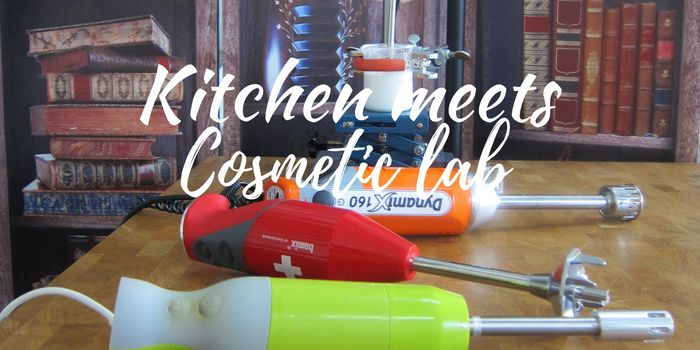 Several years ago we published a series of blog posts comparing a few artisanal blenders that are used by DIYers, students and small-scale manufacturers. Since it has been a long time and we have received lots of inquiries from new students and members we went back to the kitchen/cosmetic lab and compared 3 stick blenders that we find suitable as a make-ship lab mixer for emulsion making together and with our standard IKA set-up. We have compared the texture, the viscosities, the comfort and min batch size as well as the stability which is the most important determinant in this equation.
This is a members' only article. For access to the article you need to log-in to your account.
You must be a member of our green cosmetic science society for access to the content or you can purchase this article as a standalone article.