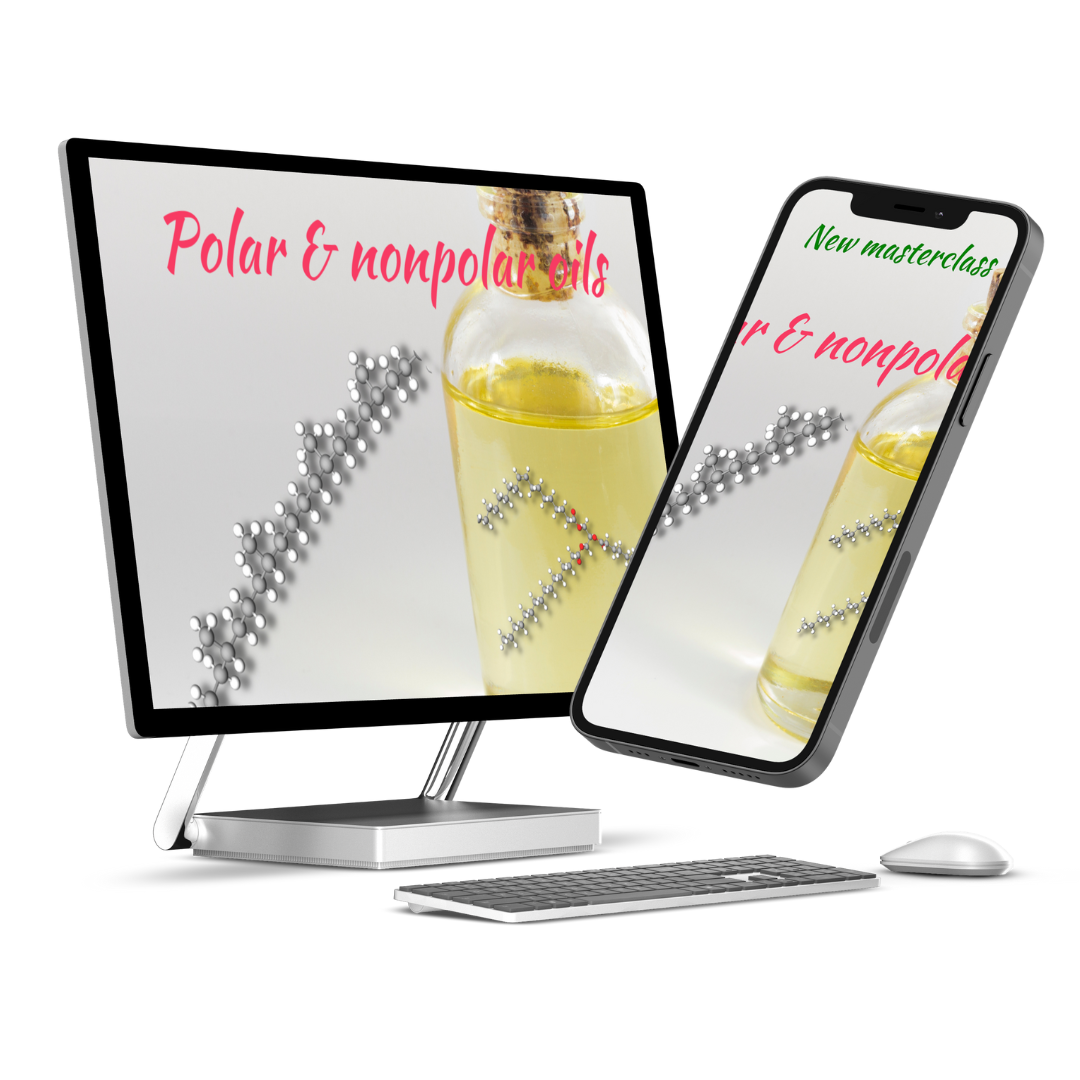 Unless you are an analytical chemist or an organic or polymer specialist you have perhaps hardly heard about the oil polarity. This is a subject that is hardly discussed even at university level let alone all of those certified and non-certified cosmetic cooking schools and classes.
The polarity of the oil is however a factor that can hugely affect:
The skin feel
The texture
The viscosity
The stability
of cosmetic formulations.
We have dedicated several blog posts to this subject and now for the first time we are going to discuss this subject in a live masterclass (video presentation and Q&A)
When: Thursday June 29th, 7:00 PM Berlin time
The class is free for our active members. If you are not a member and are interested to attend the class or have access to the recording use the following link