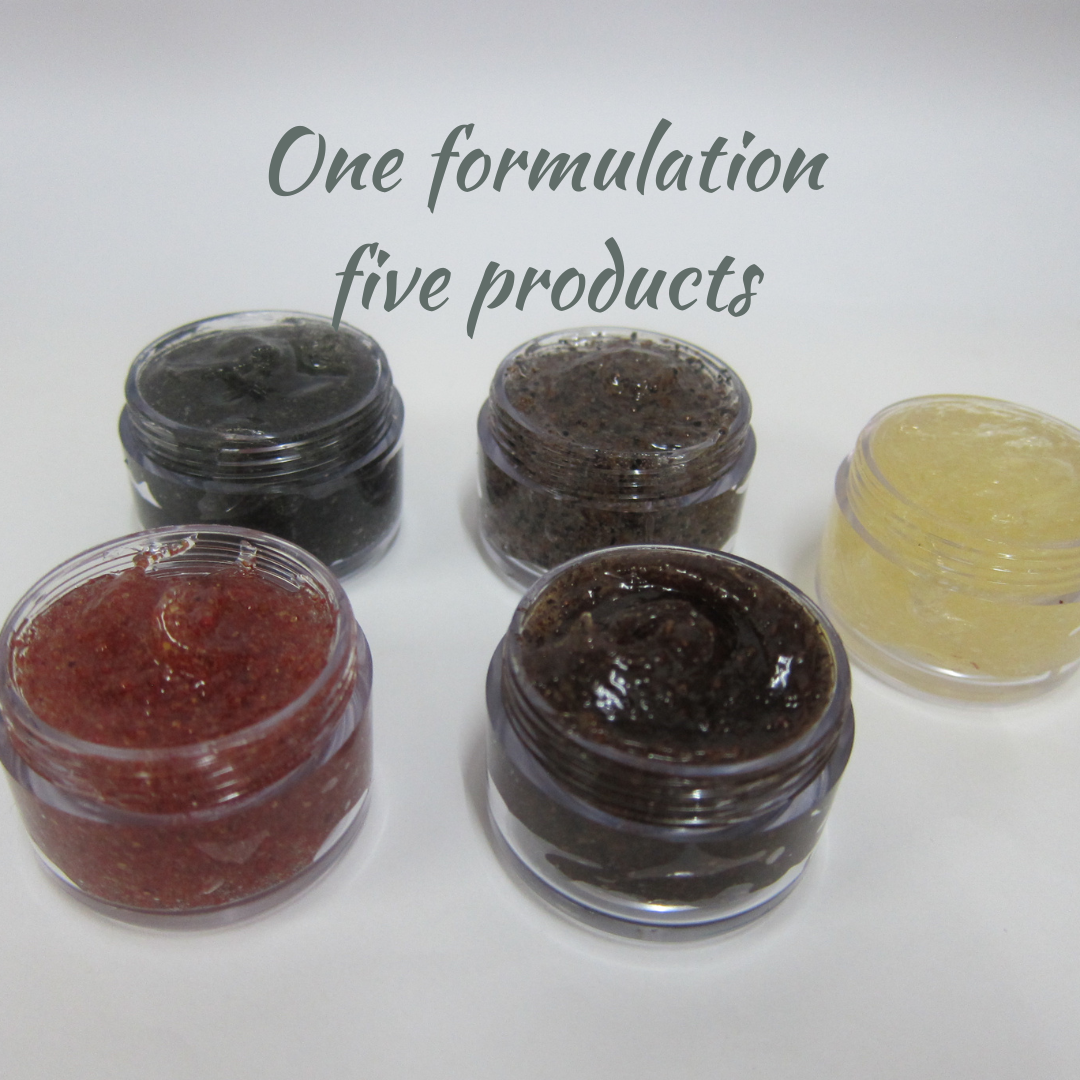 Who can resist beautiful and easy to use (AKA non-messy) scrubs. Specially at this time of the year when people shake off bad memories and less successful experiences from their memories and get ready for a new start, a pleasant scrub is welcome.
In this post we share with you not one but 5 amazing oleogel formulations. We use the same base as a plain cleanser and then prepare 4 different scrubs from the same base. The difference is in the exfoliant and the scent. You can go on and prepare all of them or you can stick to one or two variation to make the whole work and testing process easier.
If you have already worked with our Sapogel Q you know how to work with it. If you want to refresh your memory or are new to Sapogel Q please have a look here:
We have experimented for tens of hours to create a transparent gel. This is only an optical feauture but makes the product even more unique and attractive. The transparency is achieved by balancing the content of polar and non-polar oils. If you swap one of the oils or change its content it is possible that you loose the transparency but that will not affect the function as long as the product remains stable.
If you are still confused about polar and non-polar oils and don't know what is what we have had a series of articles dedicated to this subject with sample formulations. You can purchase the whole bundle here:
Having said all that let's jump to the formulation.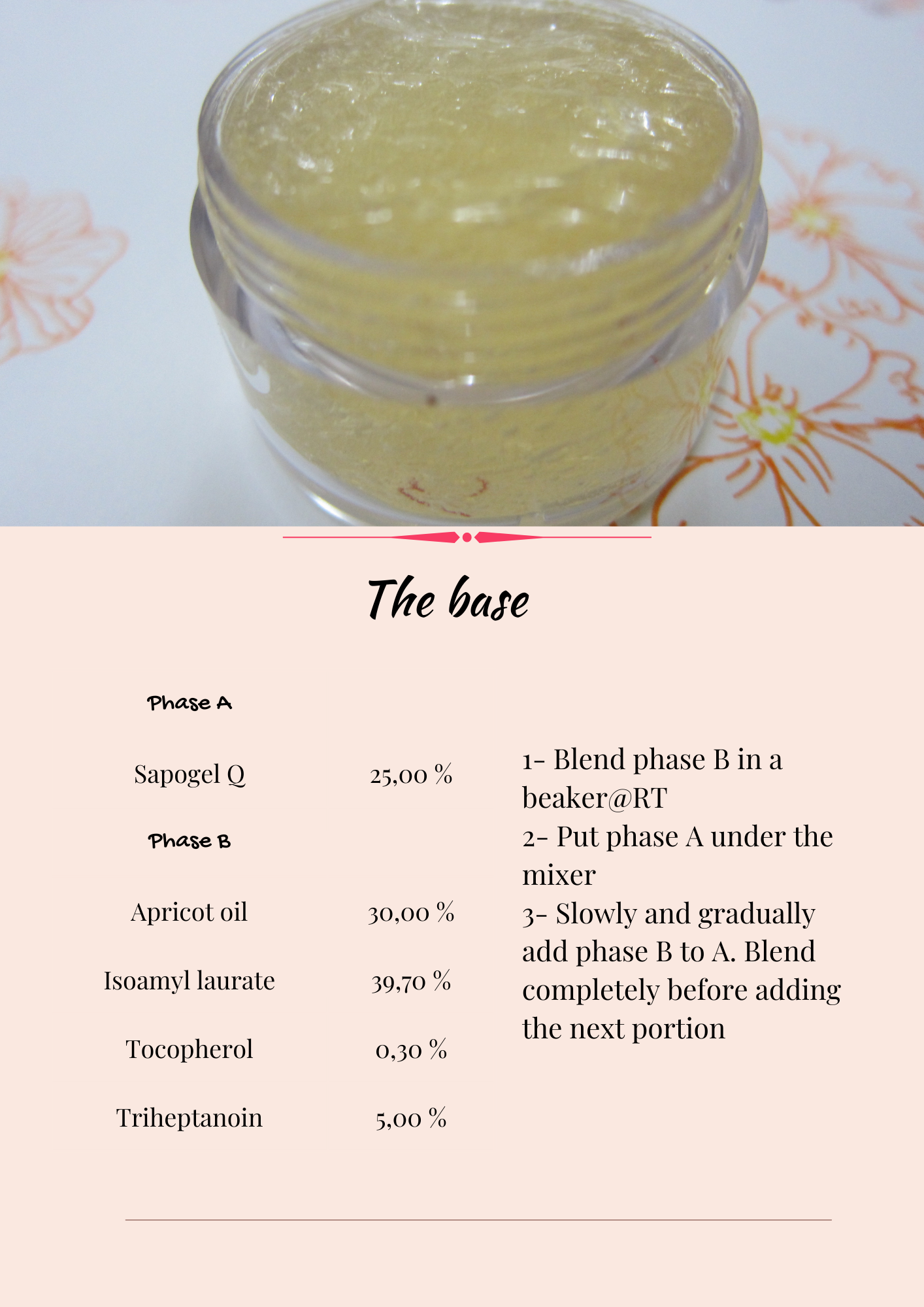 You can watch the video here