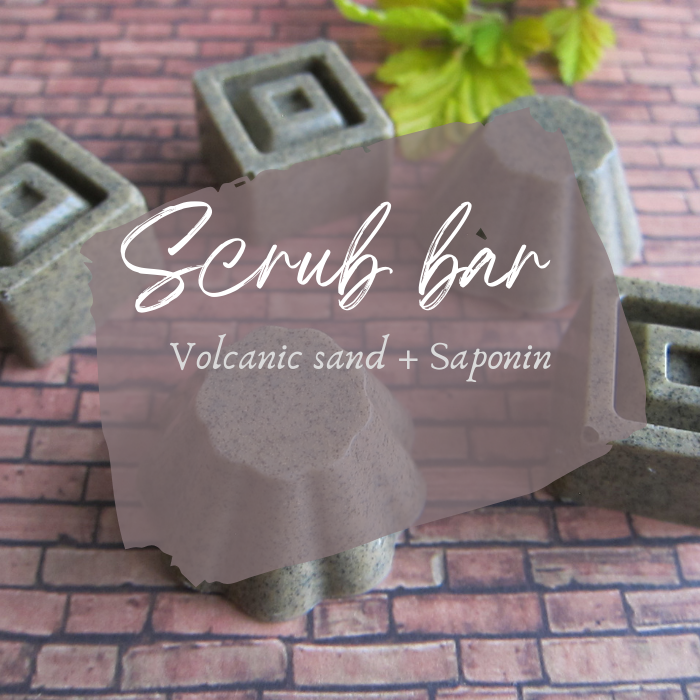 Scrub is no longer confined to hotel SPA and beauty salon. It is an affordable you (and your customers) luxury for home and there are several ways to make and apply them.
Scrub bars are one of the most affordable and environmental friendly versions of scrub. They don't need plastic for packaging. They don't contain any water and don't need any preservative and you can prepare them in 1001 cute variations.
These are amazing little cute gifts (a way to jazz up your sales on special occasions such as mothers' day, Valentines, Halloweens etc or to prepare them as a bridal show or guest appreciation gift). The smaller you make the pieces the more affordable (and more attractive in price) they become. They don't need any special high-end manufacturing instrument and you can prepare batch after batch after batch in case you have a custom order or need to make a special gift. How fantastic is that for your online shop or for your presence at a special trade fair?
Technically they are quite easy to make but to jazz up the skin feel experience and after-rinse skin feel it is better to make them self-emulsifying. This means in contrast to conventional bars that you need to rub and rub and even sometimes rinse with an additional dose of a shower gel to get rid of the greasy after-feel, these pieces do turn to a soapy experience by contact in water because of  the natural saponin powder we use here
Having said all that, let's jump to the formulation and procedure so that you have enough time to prepare hundreds of pieces for the upcoming mothers' day in most parts of the Northern Europe and Amercia.
The exfoliant we are using here is the volcanic sand. This is among the hardest exfoliating particles but sinze the particle size is small you can use it for all body parts even for the face. If you choose to swap the exfoliant take care that the particle size matches the application you declare for the product.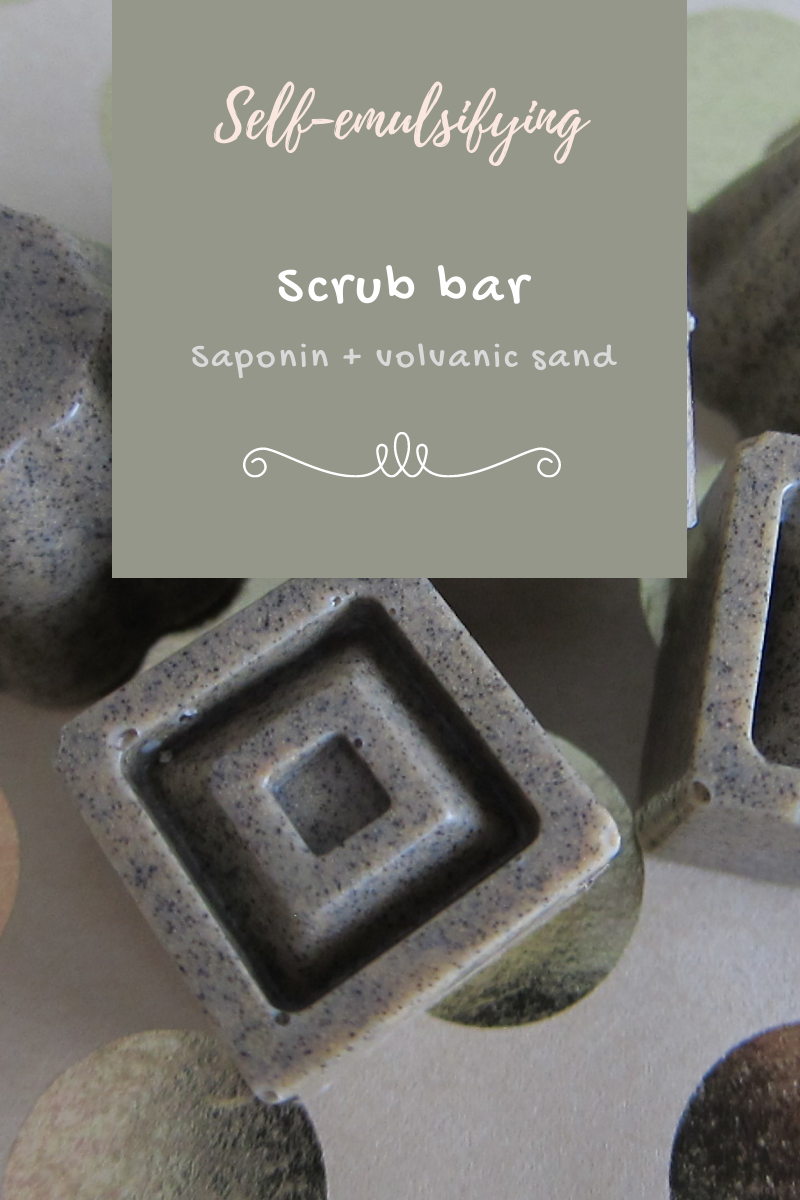 Formulation
| Phase A | Dosage |
| --- | --- |
| Cocoa butter | 60,0% |
| Myrica fruit wax | 9,0% |
| Shea butter | 5,6% |
| Olive squalane | 2,0% |
| Sunflower lecithin | 1,0% |
| Berry wax | 1,0% |
| Phase B | |
| Coffee CO2 extract | 1,0% |
| Tocopherol | 0,3% |
| Rosemary CO2 extract | 0,1% |
| Phase C | |
| Saponin powder | 10,0% |
| Phase D | |
| Volcanic sand exfoliant | 10,0% |
Procedure:
1- Melt phase A in a water bath between 65-75 C
2- When all of phase A is melted stop heating and remove from the bath
3- Add phase B and start cooling down while stirring
4- At a low to medium trace add the saponing powder and continue cooling and slow stirring
5- At a heavy trace add the volcanic sand and pour in the mold cavities. The sand has a high density. If you add it at alow trace it will sediment in the mold cavities. That will prohibit a uniform distribution of the sand in the pieces but will be another beautiful optical effect.
6- Put the pieces in the fridge between a few hours to over night.
7- Remove from the molds and wrap in tissue paper or pack in a suitable box or jar.
Stay safe and creative