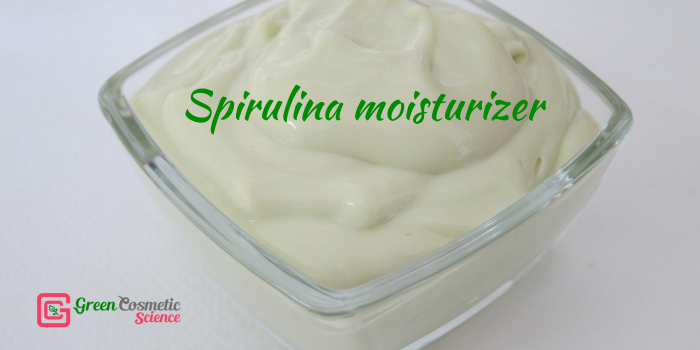 In the previous part of this post we explained how we made the spirulina extract and how we used it in the facial toner.
In this post we are going to use that extract in a hydrating emulsion.
We kept the formulation really simple. Do not get intimidated by the number of phases and ingredients. This is necessary for optimum stability and performance but the formulation on itself and the procedure are really straightforward.
Since we are using the GSC emulsifier we need to buffer the emulsion. If you are still bothered and confused about the whole business of buffering we have explained everything in this short file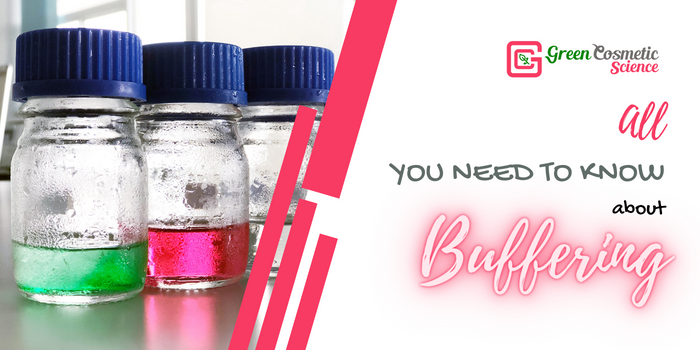 Now let's jump into the formulation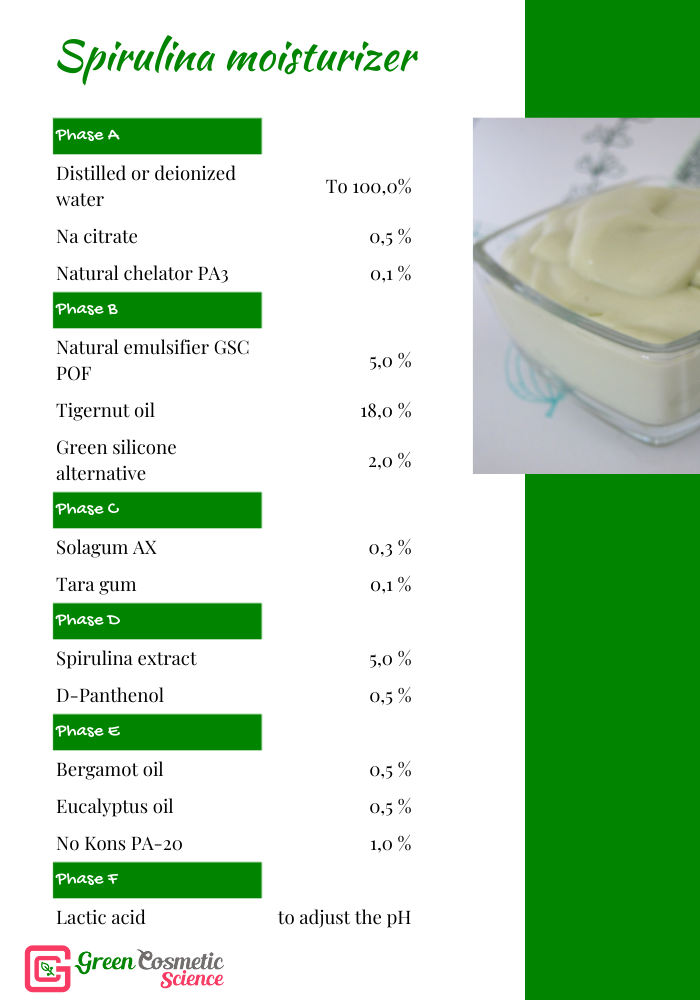 Procedure:
Procedure:
1- Blend phase A and B in separate heat-proof beakers
2-  Heat phase A and B in a water bath between 82-85 C
3- Emulsify the oil phase in the water phase
4- Disperse the gum blend in the still hot emulsion
5- Start cooling down while stirring
6- When the temperature reaches under 40 C add the sensitive phase (Phase D)
7- When the emulsion reaches <35 C add the preservative system and the essential oils. The preservative system works independent of the pH
8- When the emulsion reaches the room temperature prepare a 10% dilution and measure the pH. In our case it was 6,54.
9- Reduce the pH by adding lactic acid. If you are making this formulation for the first time add the lactic acid gradually and measure the pH in between.
10- Prepare another dilution of the emulsion and measure the pH. In our case it was 5,38. We are aiming for a pH between 4,9-5,5.
11- Take the stability and microbial samples and fill the rest in a suitable container