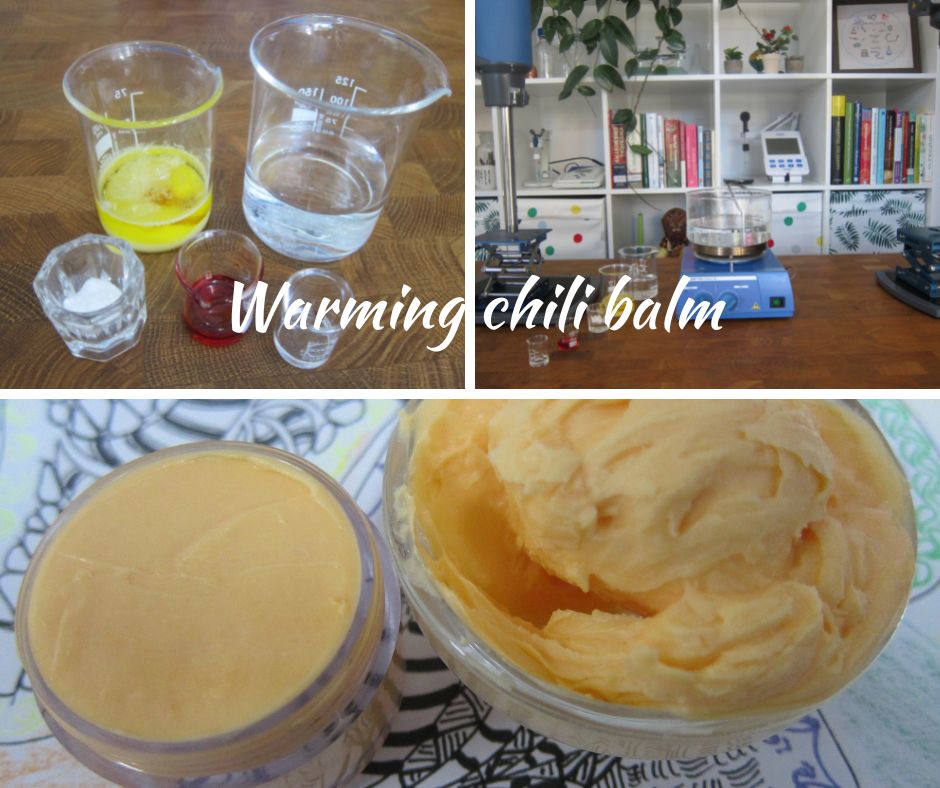 Who can resist the sensation of a warming balm during fall and winter?
Although there are individuals who suffer under cold hands and feet all year around most of us only need some additional heat during the colder seasons of the year.
This ridiculously simple balm has a nice and smooth texture and in addition to pampering the skin, it gives you a warm sensation as you apply it. A perfect product for cold days and nights.
You can not believe how amazing this KISS formulation is until you make and use it. Are you looking for some special gift for the holidays? Make this simple but effective balm and scale up as you desire. You don't need any specific instruments and can start right now.
The star of the formulation is our organic chili CO2 extract which not only adds a warm kick to the balm, it imparts this beautiful orange colour at a dosage of only 0,5%.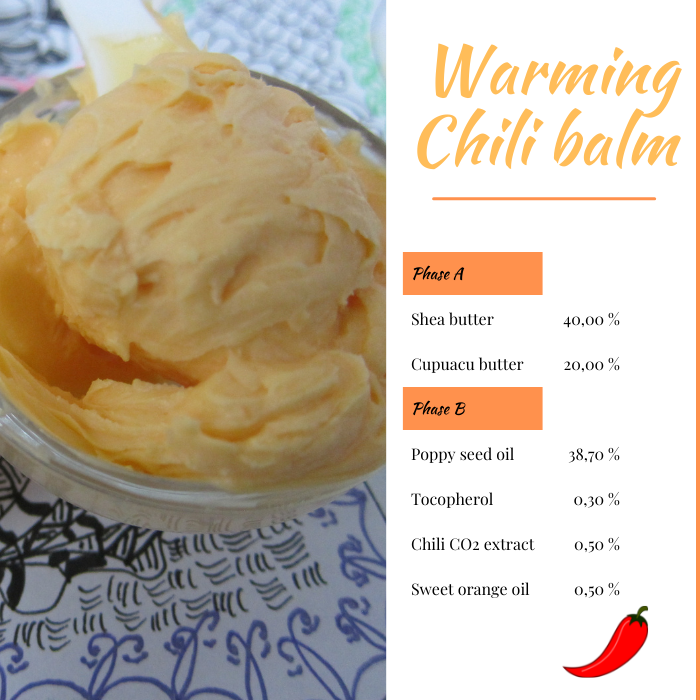 This is a 6 ingredients KISS formulation. You can go over the edge and add more plant oils or swap the essential oil and add more active ingredients but that is really not necessary. It is amazing as it is this simple and fulfills the purpose completely.
Procedure:
1- Blend phase A and B separately
2- Melt phase A in a bath between 50-55 C
3- When phase A is melted stop heating and stir during the cool down
4- When the temperature reaches <35 C add phase B
5- Continue cooling while stirring. This is important to avoid graininess and keep a smooth texture
6-When the balm reaches a heavy trace fill in the jars and continue cooling in the fridge for at least 6 more hours (depending on the site of the jar)
You can watch the video here