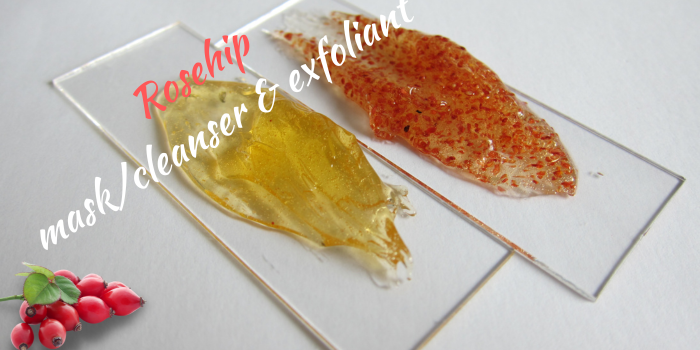 Generally I am not a mask kind of person but I love sapogel masks because of ease of application and rinsing. This is a very KISS formulation set inspired by Marissa during one of our chats. We didn't add many additives to the formulation and kept is simple. You can jazz up the cleanser/mask by adding provit D, CO2 extracts and more fanciful ingredients but it is quite appealing and effective as it is.
The second formulation  is practically the same as the first that is turned to a no-mess scrub by just replacing 3% of the rosehip oil with the cranberry exfoliant. This makes an excellent gift set or a commercial product set.
This is a members' only article. For access to the article you need to log-in to your account.
You must be a member of our green cosmetic science society for access to the content or you can purchase this article as a standalone article.