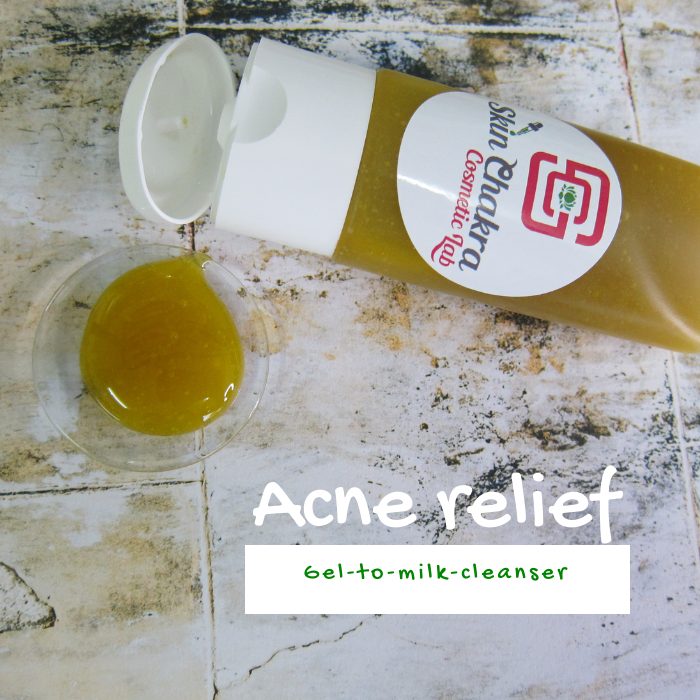 Despite the common and old-fashioned belief that you shall not apply any oil over the skin when the skin is inflamed and suffering under acne, new research results recommend applying oil cleansers to regulate sebum secretion and reduce inflammatory reaction to detergents.
During the last years we have published several acne-relief preparations from gentle prebiotic foam to gel cleanser or waterless cleansers. Most of these frame formulations have been adapted by our readers and customers to successful commercial products on the market.
In this mini-tutorial we are sharing a hybrid formulation that incorporates a prebiotic ingredient in the waterless (and hence preservative free) formulation.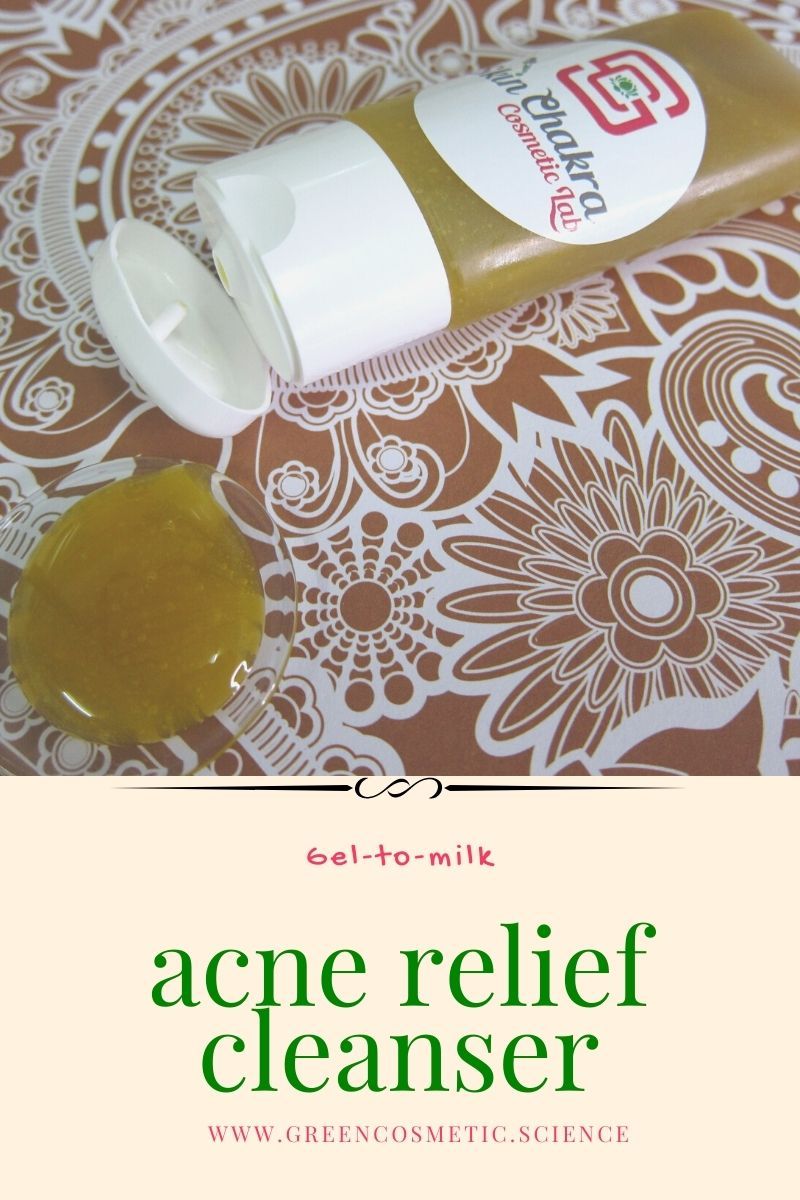 The formulation is based on Sapogel Q. One of our star ingredients to create gel-to-milk rinse-off as well as leave-on formulations.
We use glycerine to incorporate the prebiotic which is a water soluble ingredient in this waterless formulation. This is the most important part of the formulation because you need time and patience to completely incorporate the prebiotic in the glycerin. The rest is like a classic Sapogel formulation. Blending all the other ingredients in phase C and gradually adding phase C to the sapogel-glycerin base.
You can watch the mini-tutorial slide show with the complete formulation and procedure here