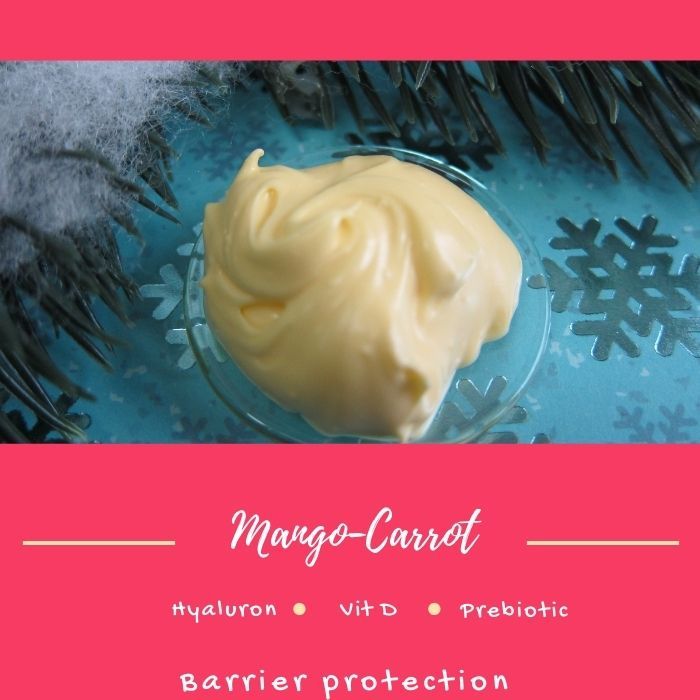 This cream looks like a yummy scoop of mango ice cream but in reality it is a lush water in oil barrier protection cream.
Since we used mango butter in the cream we processed it warm (both water and oil phase were heated at 50 C) and the result is a stable, lush and rich but not fatty (thanks to triheptanoin) cream.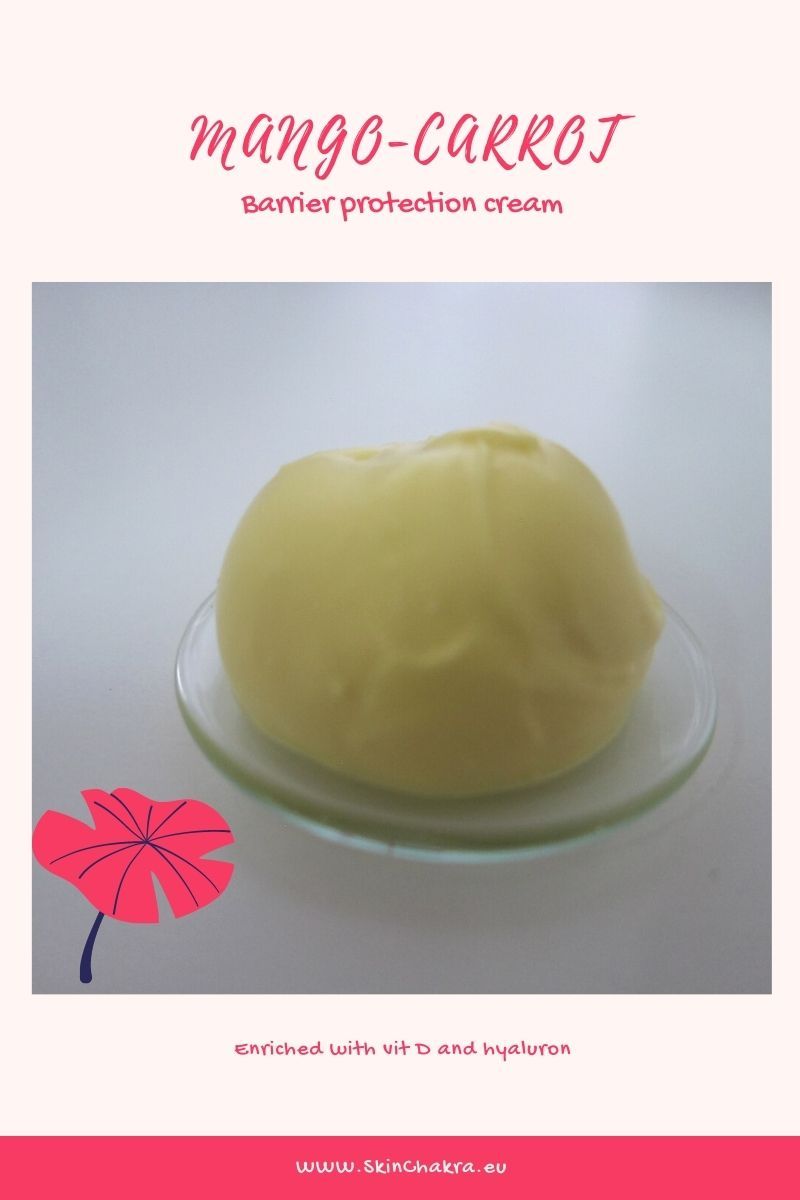 You can watch the mini tutorial for the full list of ingredients and the procedure.