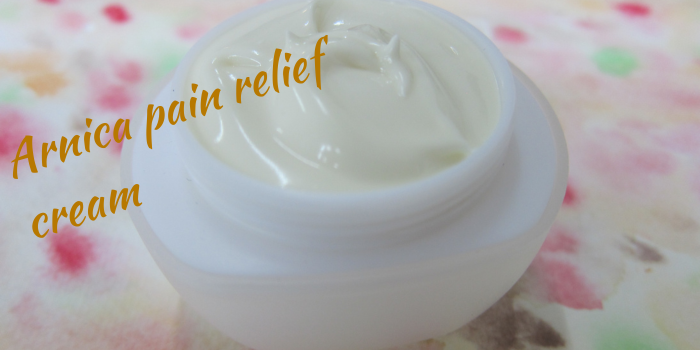 This week I have another simple but outstanding formulation for you.
This is a pain relief cream that you can use against muscle and joint pain. Several customers of us use our arnica macerated oil in pain relief products for elderly and for athletes and this formulation here is our version of a pain-relief cream.
Procedure:
1- Blend phase A and B in separate heat-proof beakers
2-  Heat phase A and B in a water bath between 82-85 C
3- Emulsify the oil phase in the water phase
4- Disperse the gum blend in the still hot emulsion
5- Start cooling down while stirring
6- When the temperature reaches under 50 C add the sensitive phases (Phase D)
7- When the emulsion reaches <35 C add phase E
8- When the emulsion reaches the room temperature prepare a 10% dilution and measure the pH. In our case it was 6,00.
9- Reduce the pH by adding lactic acid. If you are making this formulation for the first time add the lactic acid gradually and measure the pH in between.
10- Prepare another dilution of the emulsion and measure the pH. In our case it was 5,38. We are aiming for a pH between 4,9-5,5.
11- Take the stability and micro kit samples and fill the rest in a suitable container