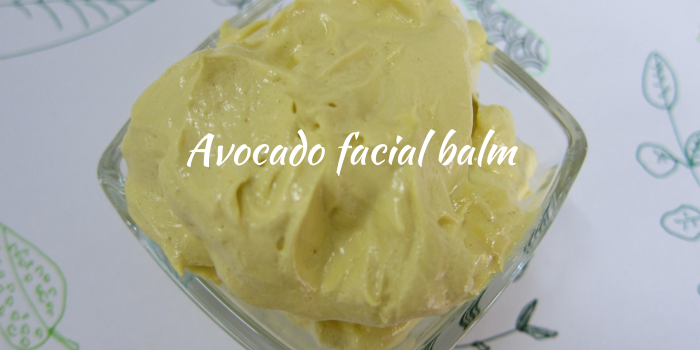 This is another facial balm with an outstanding skin feel. If you have not yet made and tried our mango facial balm you can find the tutorial here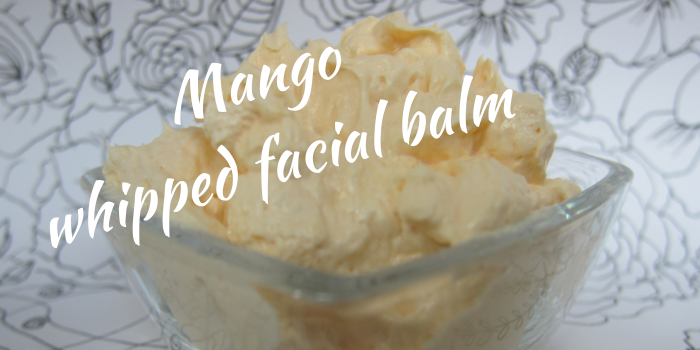 Avocado oil is one of my own favorite oils which I even very often apply in its pure and concentrated form from head to toe. In this balm with an outstanding dry silky feel we have jazzed its own greatness with bakuchiol, vit C, provit D and black cumin extract. The procedure is very straightforward and as always the key to having a non-grainy balm is in the cooling procedure.
You can whip the balm as we did or keep it unwhipped and create a smooth balm without this fluffiness and a slightly darker color.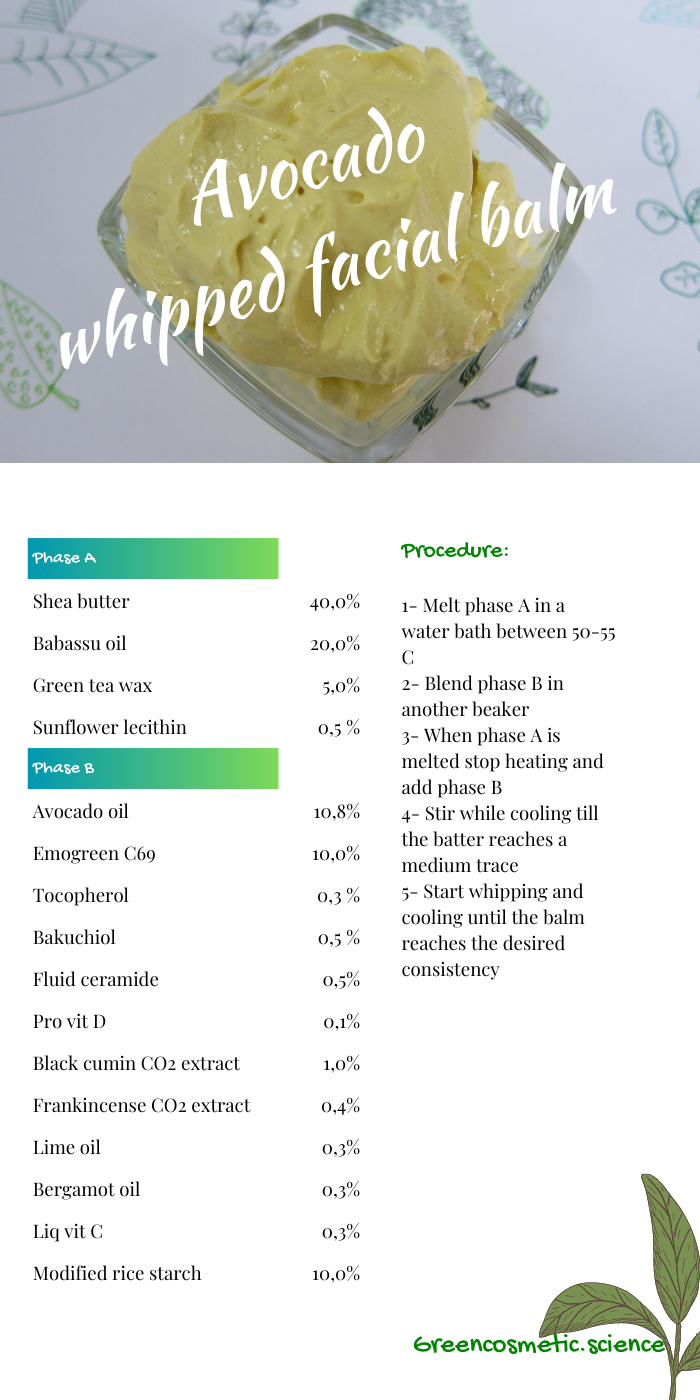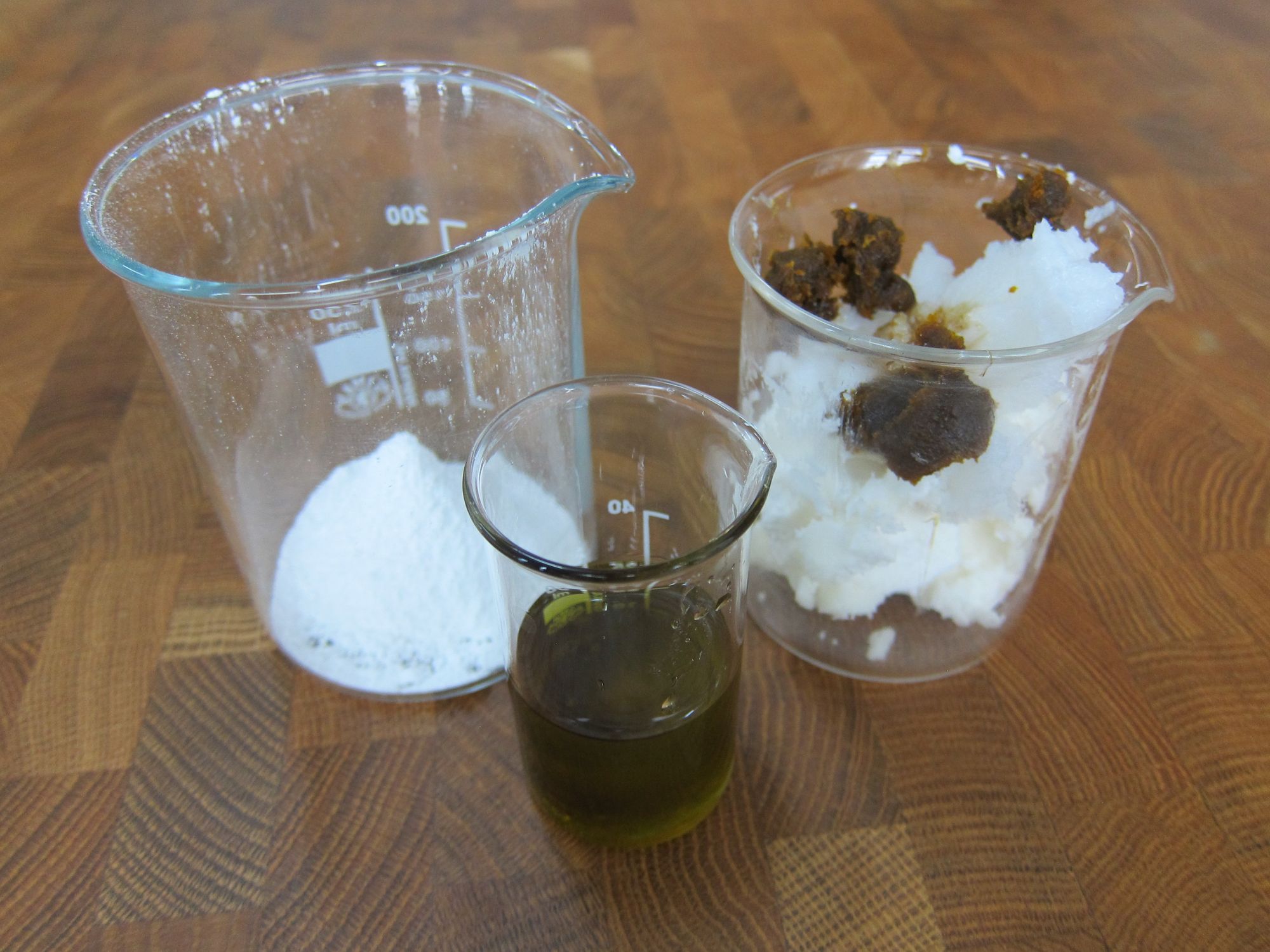 Enjoy the procedure and enjoy the balm