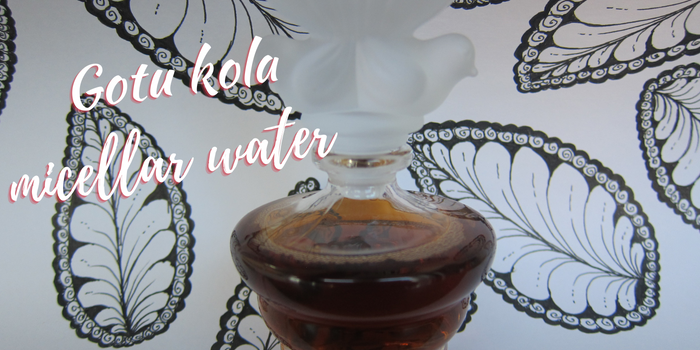 Micellar waters are so easy to make and when you design them the right way they can do the job of several products:
1- Facial toner
2- Facial cleanser
3- Makeup remover
Basically micellar waters are a hybrid between a toner and a cleanser with the difference that the content of the surfactants is very low so that you can leave the product on the skin and do not need to rinse it. I love to have micellar waters in my gym/swimming pool bag and in my suitcase whenever I am on the go because I take one bottle with me instead of 3 which I find very relieving.
The formulation and procedure are indeed very easy. You almost dump everything in a beaker and blend the ingredients at room temperature with a few pH measurements and adjustments in between.
You can add low concentrations of an essential oil or fragrance oil and then use a solubilizer to incorporate the oils in the water based formulation. Usually the content of the surfactants is too low to solubilize the essential oils and you need an additional solubilizer. I prefer to make my micellar waters fragrance free and leave the job to nice smelling hydrosols.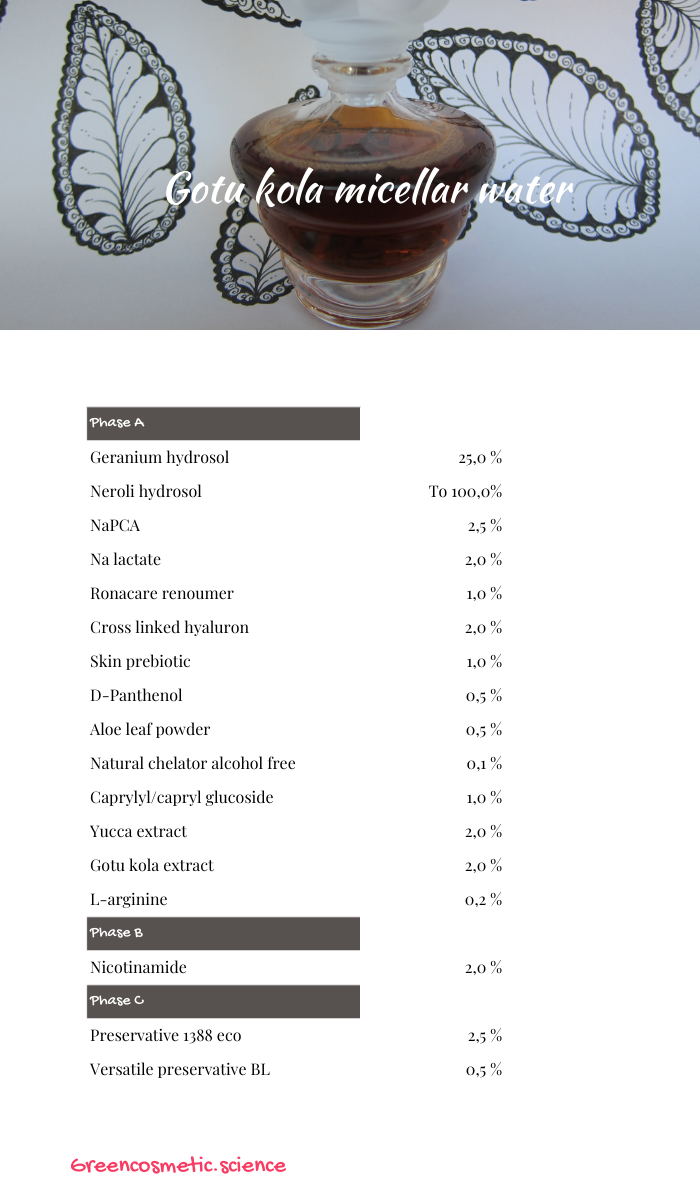 Procedure:
1- Blend all ingredients in phase A @RT. A magnetic stirrer will be a great help here but you can still prepare small to medium size batches if you don't have any magnetic stirrer.
2- We are adding the arginine from teh beginning because we are using hydrosols that are preserved and have a low pH
3- Before adding the nicotinamide measure the pH. The pH must be between 5,0-6,0 when you add the nicotinamide. In our case it was 5,07. As always we prepared a 10% dilution for the pH measurement but since the viscosity is low you can measure the pH directly
4- Add the nicotinamide and measure the pH once more. In our case it was 5,06. This pH is suitable for adding phase C, the preservative phase.
5- Add the preservative and measure and adjust the pH for a last time. We aim for a pH between 5,2-5,5 and in our case it was 5,25.