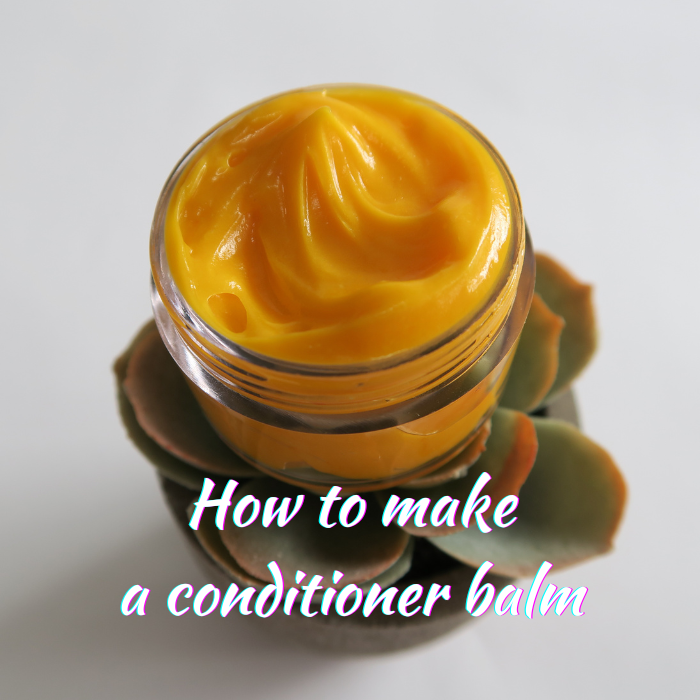 Recently we have had several inquiries from our customers about the application of our "green" conditioner base in a waterless formulation.
A few months ago we published a tutorial for making a zero  waste conditioner bar but to be honest, conditioner bars are not as easy to use as the conventional liquid conditioners or the balms.
So we decided to investigate and to create a conditioner balm for you. This is a waterless product without the hassle of pH adjustment and buffering. It contains only lipophilic ingredients and this means that it is not quite rinsable with water. Depending on the hair type, consumers will love it or rather not be quite comfortable with it. For a very thick, wavy and dry hair it works magic as a conditioner and leaves a light residue on the hair after rinsing. For normal hair it could be used as a prewash conditioner so that you rinse the residue when you apply a shampoo. Test it with your prototype testers to see which way they prefer.
The formulation is really easy and straightforwards. Just melt and dumb kind of work. We used "buriti oil" in this formulation because of its efficacy in repairing damaged hair (bleached hair specifically)
Composition: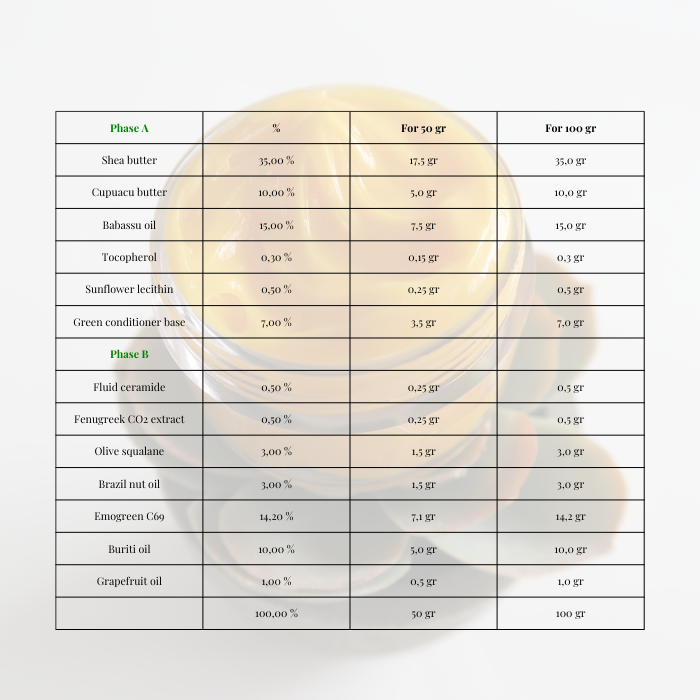 Procedure:
1- Blend phase A and B separately
2- Melt phase A between 80-85 C
3- When melted stop heating. and start cooling
4- At a temperature <50 C add phase B and blend
5- Continue cooling and stirring untill the balm reaches a thick trace
6- Fill in suitable jars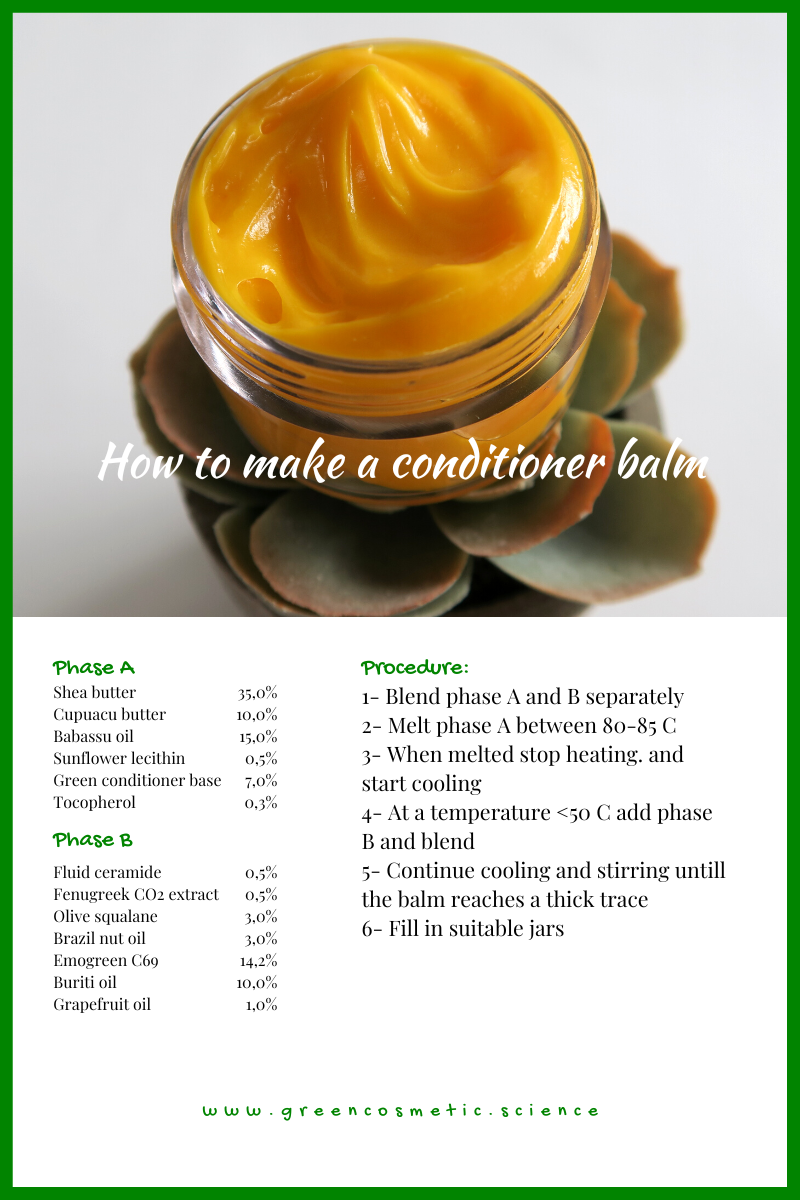 You can watch the video here
References and further reading
Fregonesi, Adriana, et al. "Brazilian oils and butters: The effect of different fatty acid chain composition on human hair physiochemical properties." J Cosmet Sci 60.2 (2009): 273-80.
Zanatta, C. F., et al. "Photoprotective potential of emulsions formulated with Buriti oil (Mauritia flexuosa) against UV irradiation on keratinocytes and fibroblasts cell lines." Food and chemical toxicology 48.1 (2010): 70-75.