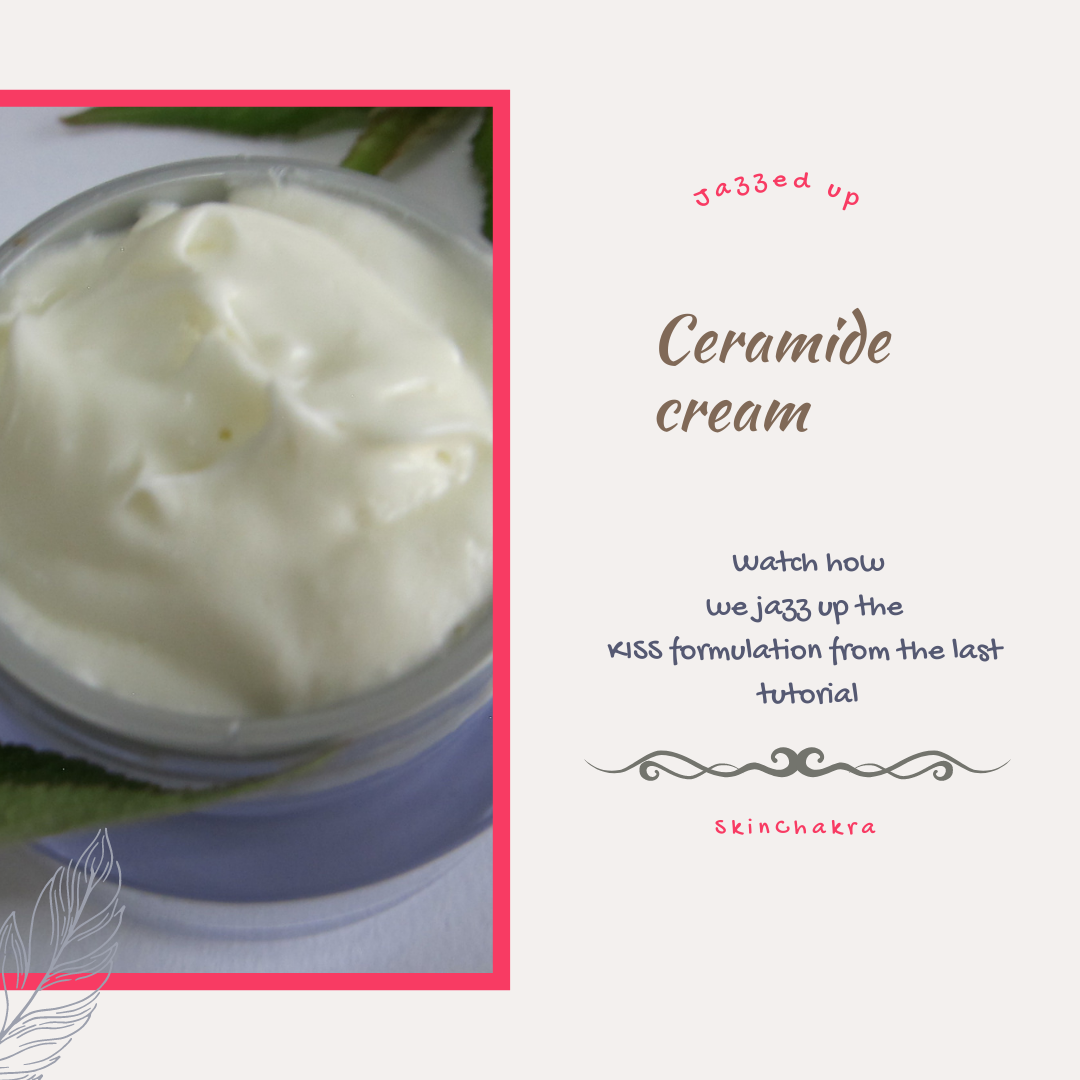 I hope you enjoyed the post from the last week. The KISS formulation with the ceramide NP. That was a warm-up formulation to show you how to use this ingredient in an emulsion and today we are going to jazz it up by adding more active ingredients, humectants, anti-inflammatory cosmeceuticals and plant extracts with special function.
Despite all my love and passion for KISS formulation, every now and then I indulge myself with an audaciously presumptuous formulation. If you have never worked with the liquid ceramide I strictly recommend you start with the KISS formulation and after you are confident about the stability of that formulation proceed to more complex formulations.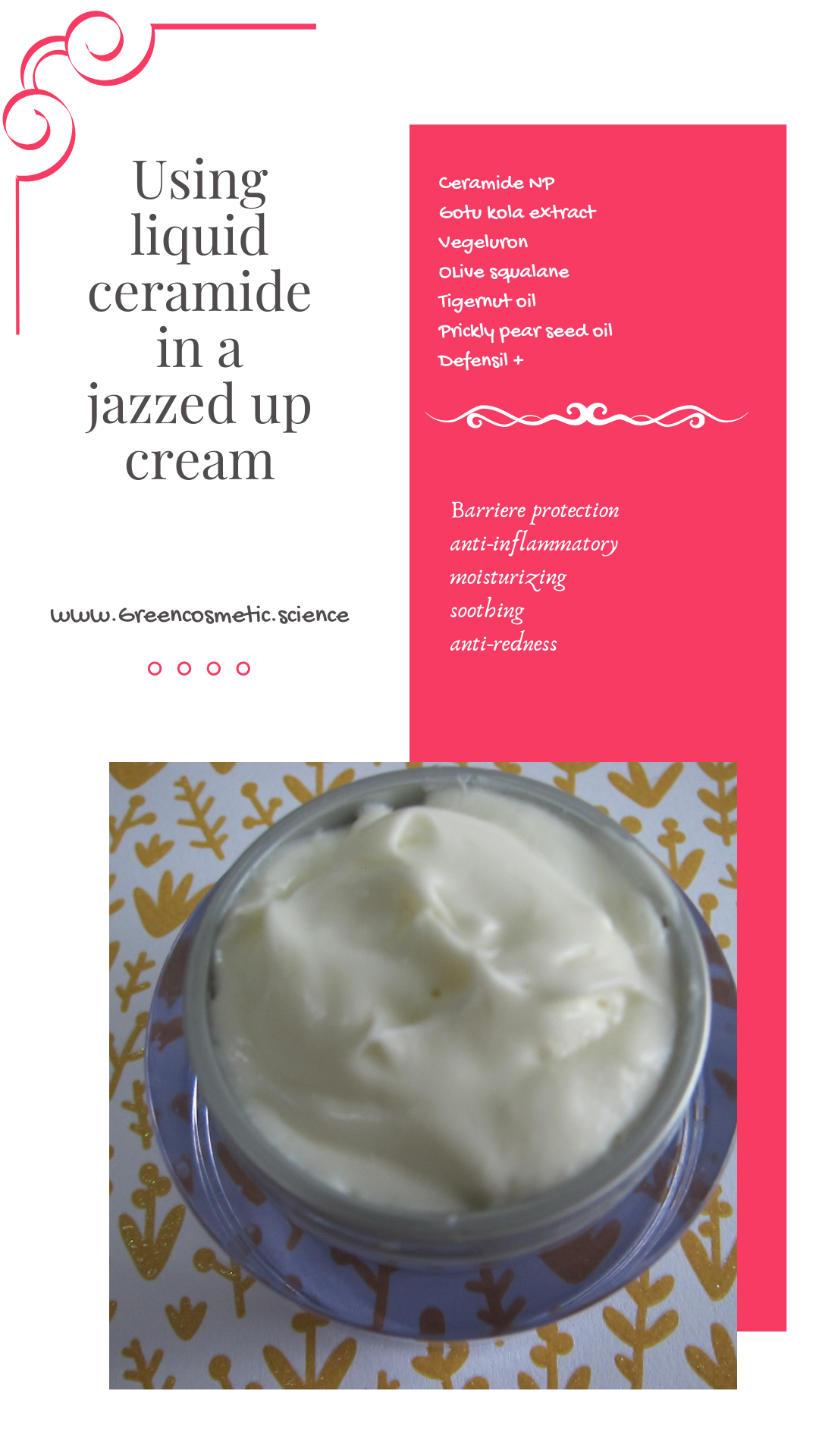 Formulation:
Phase A
Dosage
Distilled or deionized water
to 100,0%
Aquaxyl
2,0%
Chelator PA3
0,1%
Phase B
Polyaquol 2W
5,0%
Tigernut oil
15,0%
Olive squalane
2,0%
Modified rice starch
5,0%
Tocopherol
0,3%
Phase C
Solagum AX
0,3%
Tara gum
0,1%
Phase D
Fluid ceramide NP
1,0%
Defensil+
1,0%
Prickly pear seed oil
2,0%
Phase E
D-panthenol
0,5%
Na-PCA
1,0%
Vegeluron eco
2,0%
Gotu kola extract
1,0%
Phase F
no-Kons PA20
1,0%
Patchouli oil
0,2%
Green mandarin oil
0,8%
Lactic acid
to adjust the pH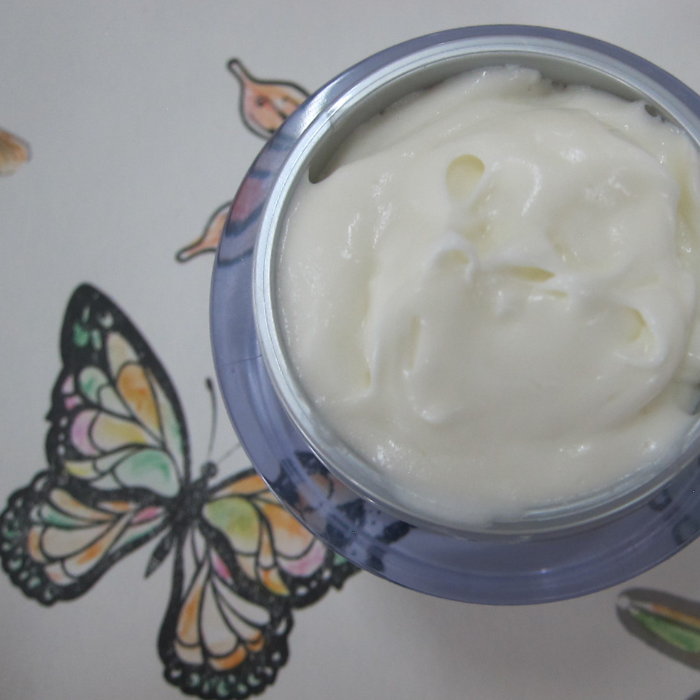 Procedure:
1- Blend phase A and B in separate heat-proof beakers
2-  Heat phase A and B in a water bath between 82-85 C
3- Emulsify the oil phase in the water phase
4- Disperse the gum blend in the still hot emulsion and continue stirring while cooling down
5- At a temperature between 40-50 C add phase D
6- After a while add Phase E
7- When the emulsion reaches the room temperature prepare a 10% dilution and measure the pH. In our case it was 5,72.
8- add the preservative system and the essential oils. The preservative system works independent of the pH
9- Reduce the pH by adding lactic acid. If you are making this formulation for the first time add the lactic acid gradually and measure the pH in between.
10- Prepare another dilution of the emulsion and measure the pH. In our case it was 5,45. We are aiming for a pH between 4,9-5,5.
11- Take the stability and micro kit samples and fill the rest in a suitable container
You can watch the video here
and download the printable formulation and procedure here