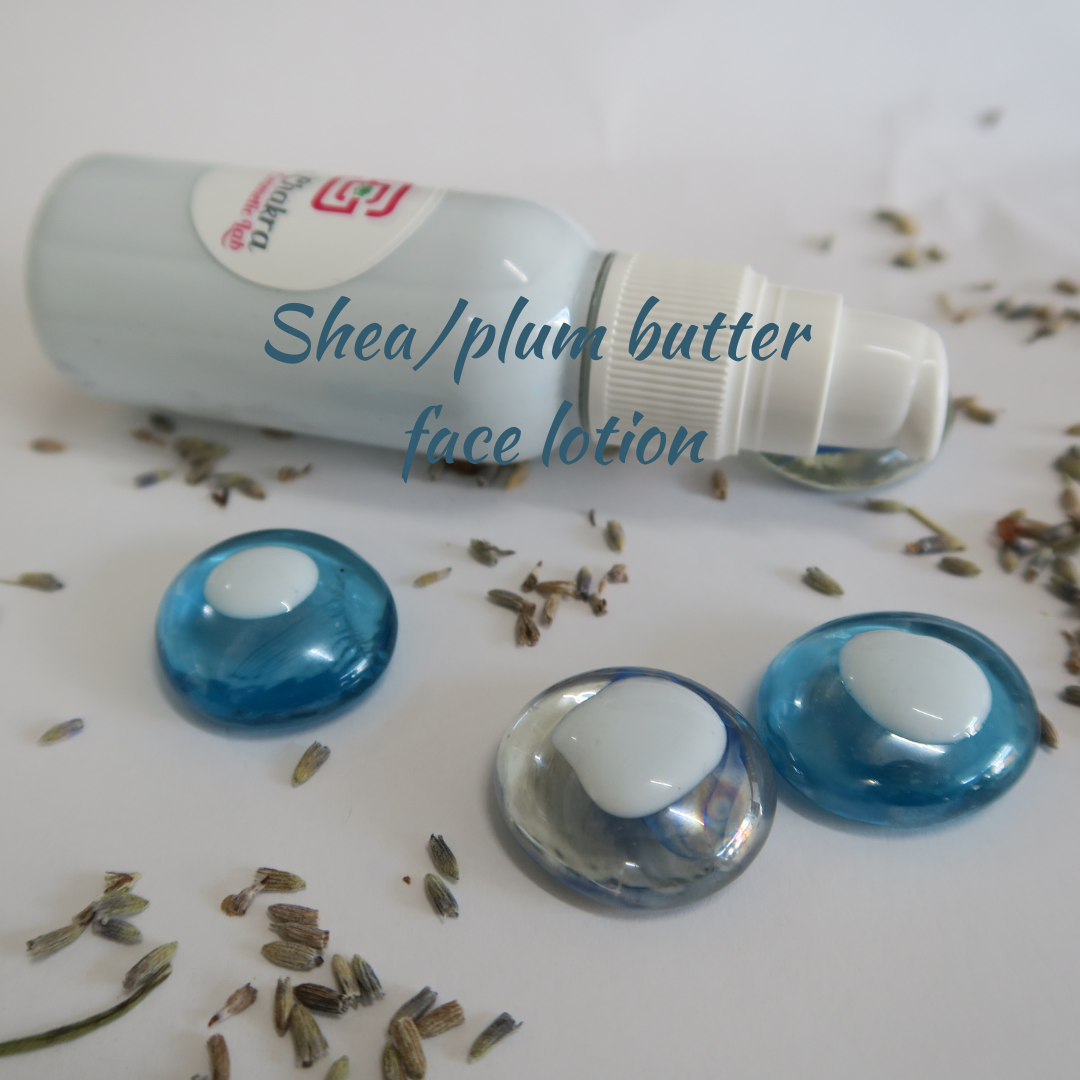 Although you can use W/O lotions all year around, they are specifically effective in cold and dry weather. In summer, specially when the weather is hot and humid the consumer usually prefer very light emulsions or hydrating serums instead.
To kickstart the cold season, we have prepared this beautiful medium viscosity lotion with shea and plum butter. Our emulsifier is a cold process emulsifier but since we are using butters in the formulation we need to heat both oil and water phase to around 50 C.
In the following diagram we have summarized the most important facts about W/O emulsions and the Neocare P3R, the emulsifier that we are using here.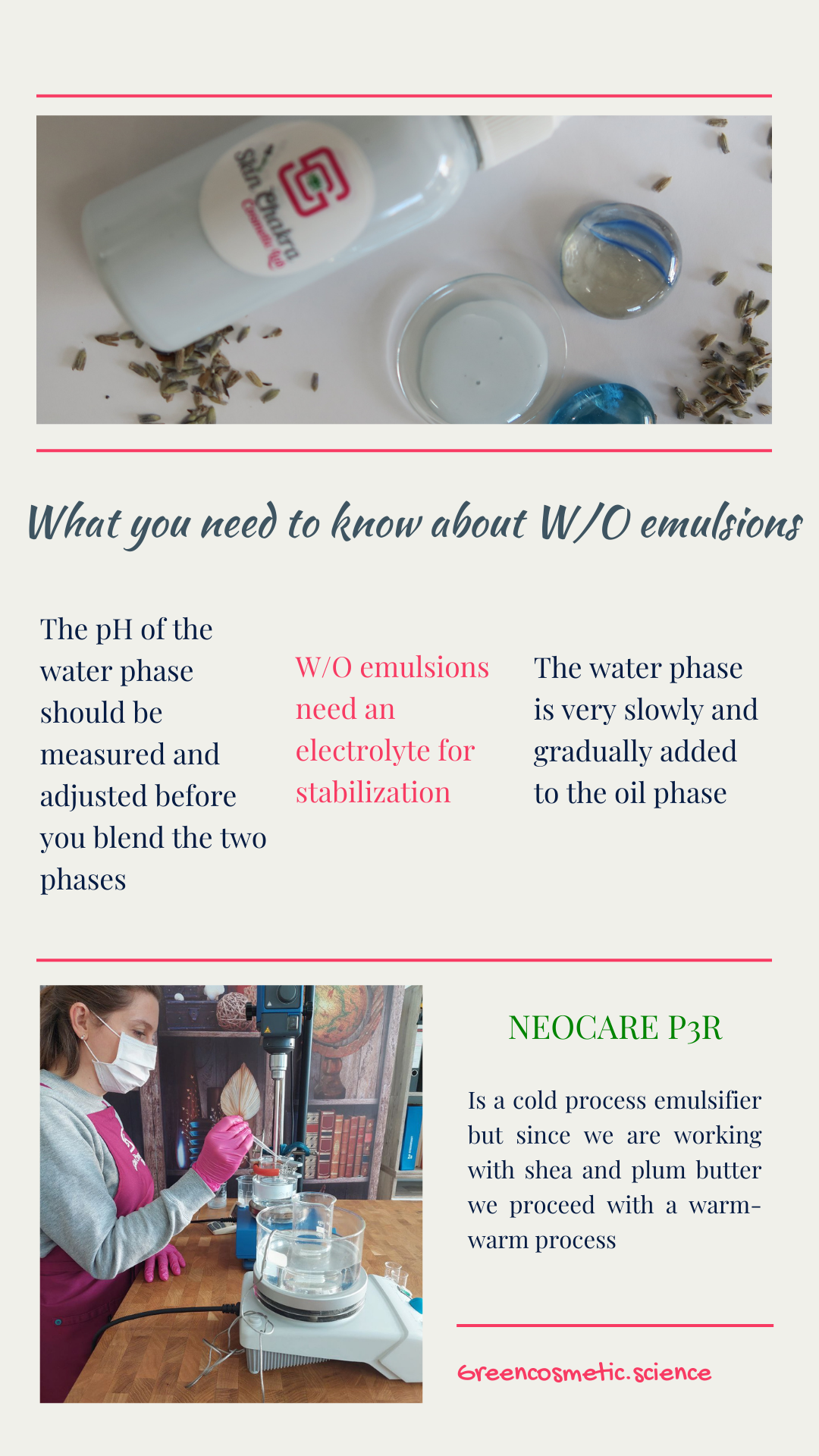 The procedure is rather straightforward. Since we are using a preserved hydrosol with a low pH in the water phase we add some arginine at the very beginning to teh water phase to increase the pH.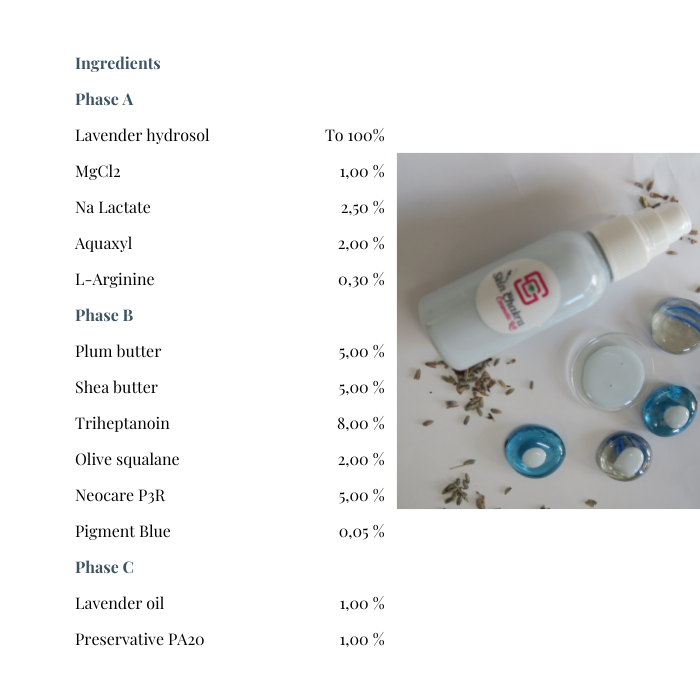 Procedure:
1- Blend phase A @RT in a heat-proof beaker
2- Take a direct sample or make a dilution and measure the pH. We are aiming for a pH between 4,8-5,5. You may need to use more base or an acid to adjust the pH in this range
3- Blend phase B in another heat-proof beaker. The pigment doesn't completely dissolve in the oil phase but that is OK
4- Heat both phases between 50-55 C
5- Slowly and gradually add the water phase to teh oil phase
6- When both phases are completely blended stop heating and continue stirring
7- When the emulsion reaches RT add the essential oil and the preservative
8- Take the stability samples and fill the rest in suitable containers. This is a medium viscosity emulsion.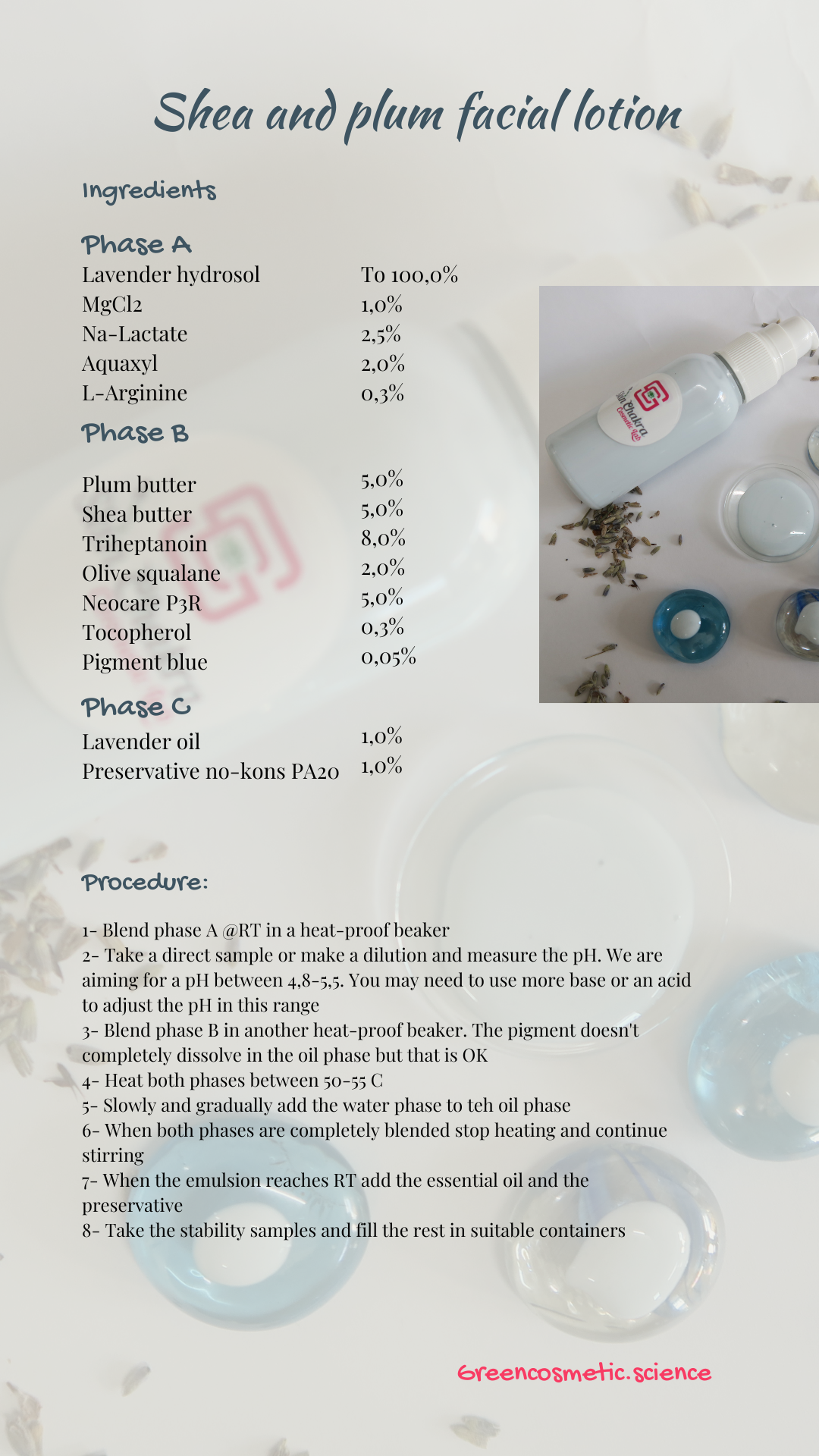 You can watch the video here