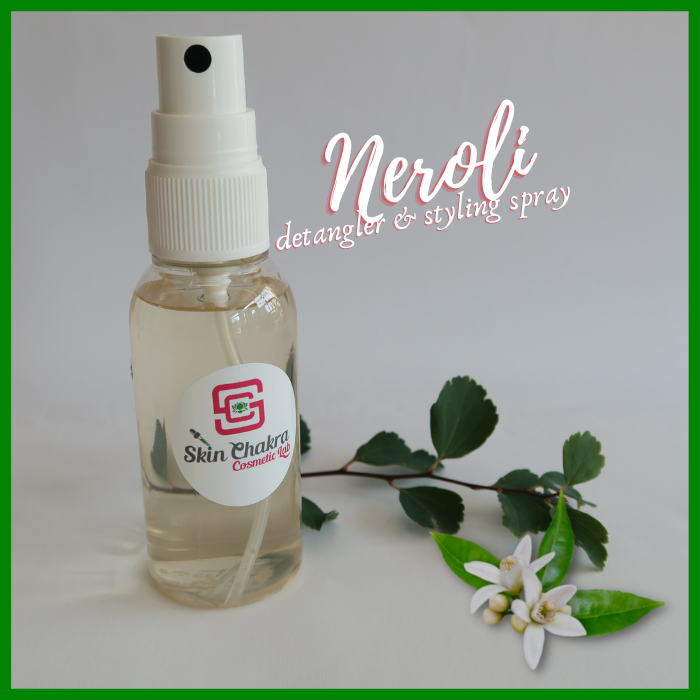 Very often the simplest products end up as being the most amazing products and this is the case with this detangler and styling spray.
The idea was born during one of our masterminding chats. The formulation is really so KISS that I even didn't want to share it but then I was so bloody satisfied with the results that I couldn't help share it with you. This works as a detangler for long and wavy hair and as a styling product for short hair. I am in love with it for my short hair. No fuss, just spraying a spritz over towel dry or completely dry hair and leave the rest to the spray. As easy as that.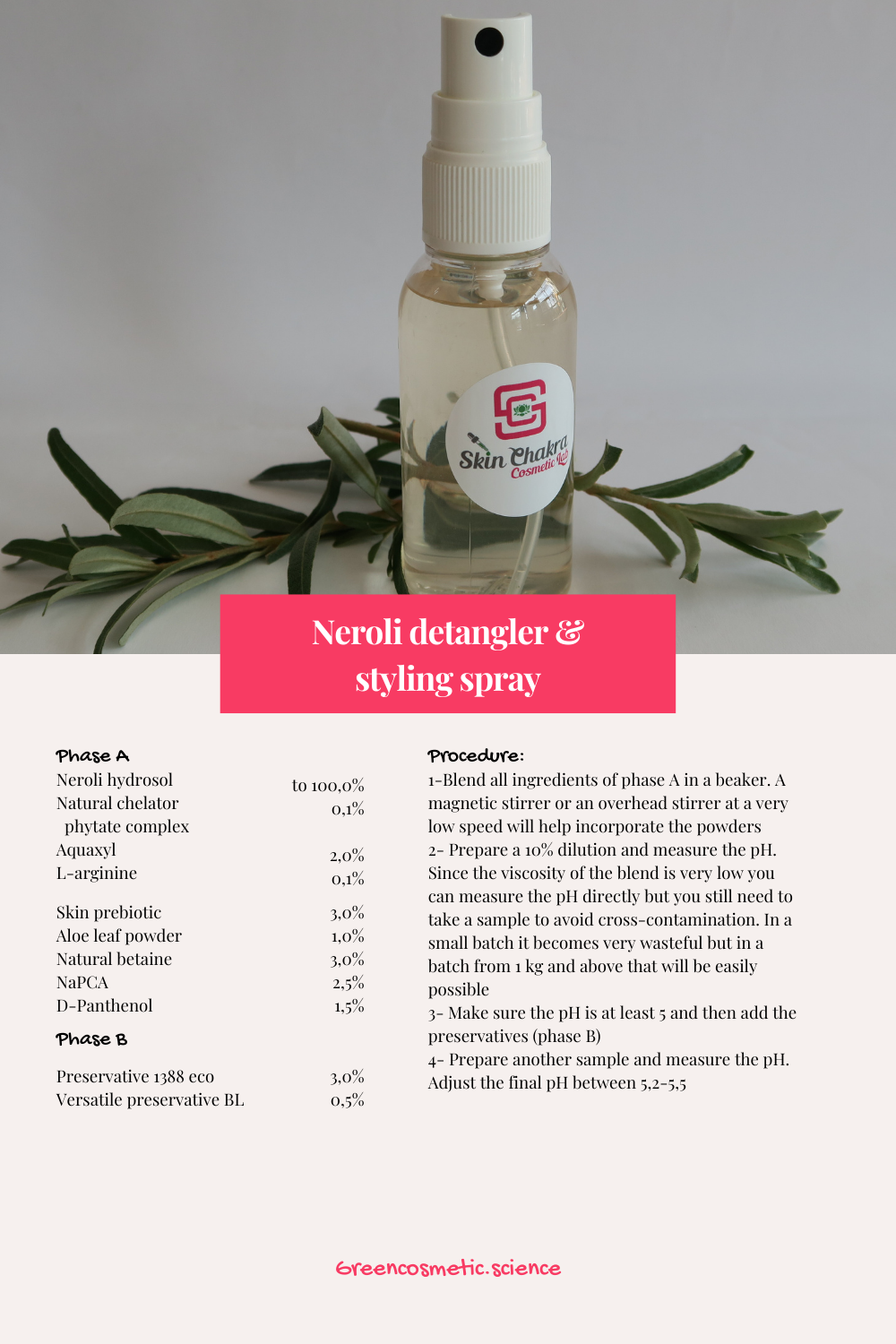 We didn't use any essential oil here and leave the job to the neroli hydrosol to impart a nice and subtle scent. If you want to use any essential oil then you need a solubilizer to incorporate it.
Since the hydrosol is preserved and has a low pH, we added some arginine at the very beginning to increase the pH. Still before adding the preservative the pH was lower than the limit and we added more arginine to bring the pH in the range before adding the preservative.
Since the viscosity of the product is very low, exceptionally you can measure the pH directly but you need to take a sample to avoid cross-contamination. (more about that in our upcoming webinar)
If you feel somehow confused and intimidated with all these increasing and decreasing the pH then click on the link below and sign-up for the waiting list of our one-of-a-kind online course in measuring and adjusting the pH.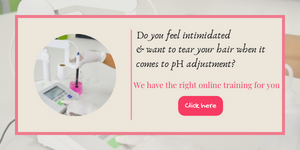 | Phase A | Dosage |
| --- | --- |
| Neroli hydrosol | to 100,0% |
| Aquaxyl | 2,0% |
| Aloe leaf powder | 1,0% |
| D-Panthenol | 1,5% |
| Skin prebiotic | 3,0% |
| Natural betaine | 3,0% |
| Na-PCA | 2,5% |
| L-Arginin | 0,1% |
| Chelator phytate | 0,1% |
| Phase B | |
| Preservative 1388 eco | 3,0% |
| Versatile preservative BL | 0,5% |
Procedure:
1-Blend all ingredients of phase A in a beaker. A magnetic stirrer or an overhead stirrer at a very low speed will help incorporate the powders
2- Prepare a 10% dilution and measure the pH. Since the viscosity of the blend is very low you can measure the pH directly but you still need to take a sample to avoid cross-contamination. In a small batch it becomes very wasteful but in a batch from 1 kg and above that will be easily possible
3- Make sure the pH is at least 5 and then add the preservatives (phase B)
4- Prepare another sample and measure the pH. Adjust the final pH between 5,2-5,5
5-  Take your stability and microkit samples and fill the rest in a spray bottle
Stay creative & safe