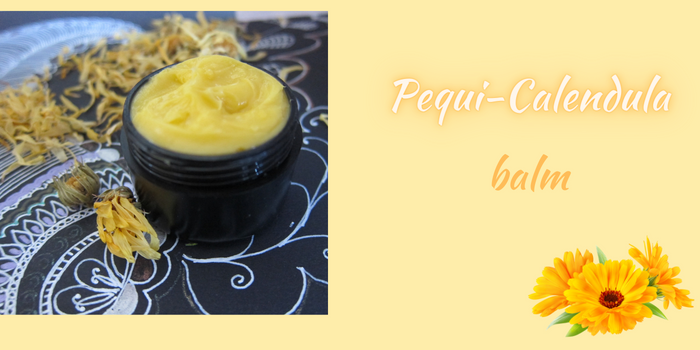 You can never have enough balms in winter. With the weather becoming colder, we all need something more pampering and barrier protective than in summer.
This is a very simple formulation but quite impressive in terms of skin feel and texture. It looks more like a juicy cream than a balm and feels like a cream courtesy of the oils with varying polarities. You certainly can simplify the formulation and drop one or two of the oils and substitute them with what you have in stash but the outcome will be slightly different in terms of texture, skin feel and look.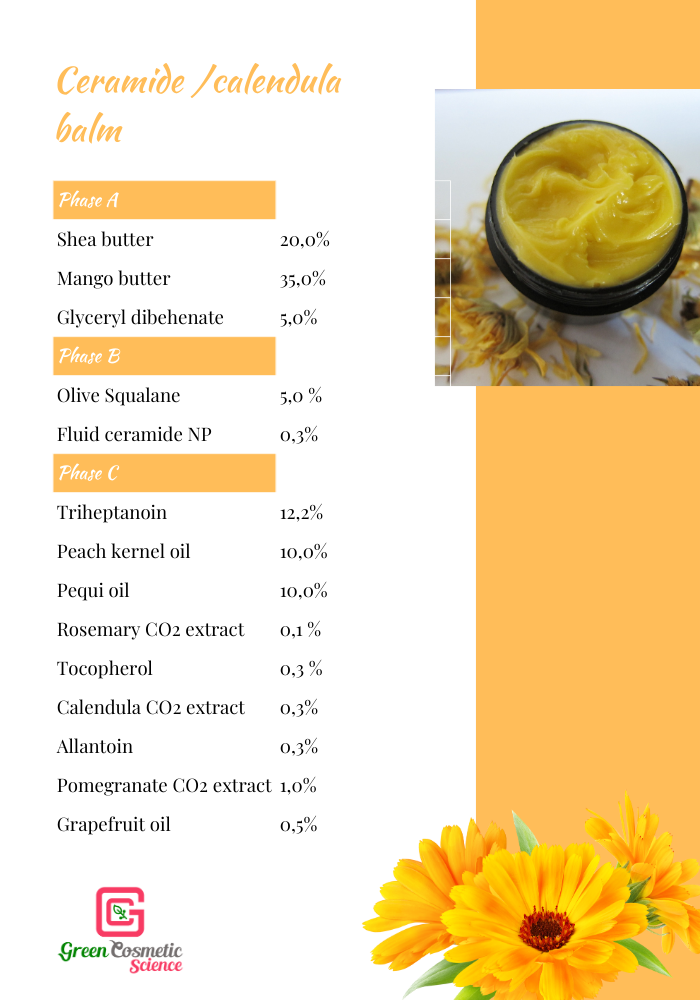 Glyceryl dibehenate imparts this juicy look to the balm. It is a fatty ester that can increase the viscosity of oils and just by blending it with any oil you can create a balm. It prolongs the solidification of the balm and you will get the final texture and hardness within 24-48 hours. Do not judge the texture of the balm immediately after solidification.
This function has two advantages:
1- By prolonging the solidification the graininess is reduced
2- By prolonging the solidification you have enough time in an artisanal lab to fill hundreds of jars without any need for a sophisticated filling machine
Allantoin is a water soluble powder as you all know but it is easily applicable in balms and lotion bars because it easily disperses in oil and since it has such a fine texture it doesn't feel grainy over the skin.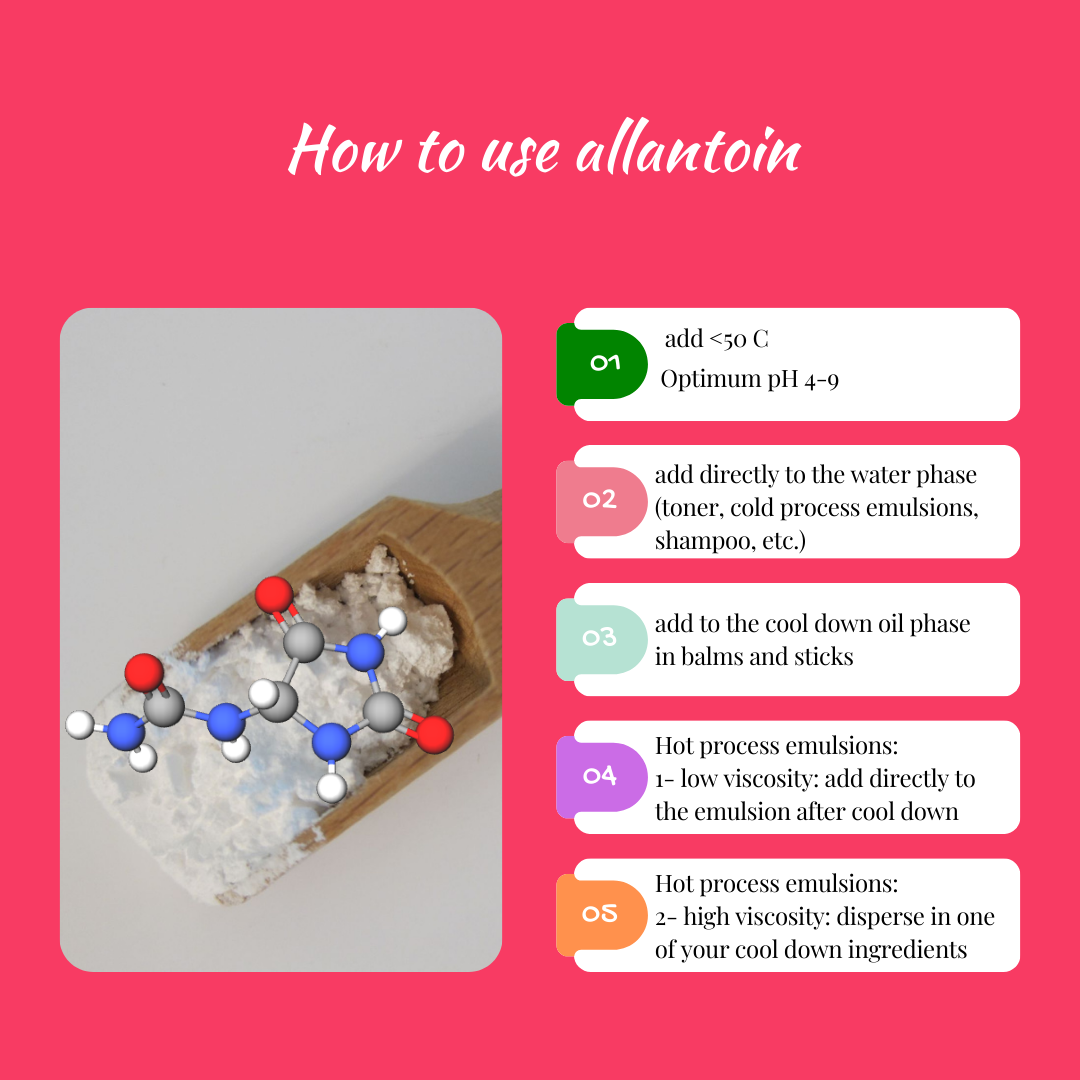 Now let's jump to the procedure for this balm
1- Melt phase A between 80-85 C (this temperature is needed for G2B)
2- Stop heating when all of phase A is melted and start cooling down while stirring
3- At a temperature between 45-55 C add phase B. Continue cooling and stirring
4- At a temperature between 30-40 add phase C. Continue cooling and stirring
5- When you reach a heavy trace you can fill the jars and put them in the fridge for up to 24 hours.