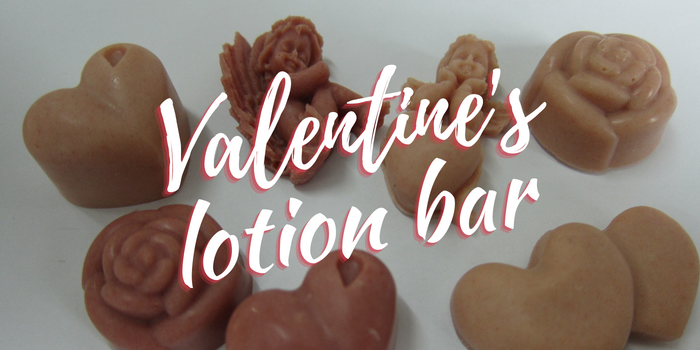 We have another simple Valentine's relevant formulation for you but you. These cute little lotion bars are quite fun to use and very fashionable right now because there is no water and no preservative in them. I love them in winter but in summer they are a little bit heavy for my preferences. If you are anywhere in the world that has the blessing of the 4 seasons, this is something you certainly shall try to make and sell for the autumn-winter season.
We prepared two versions. The only difference is in the amount of the cranberry microzest powder used. In the lighter ones we have used 2% and in the darker ones 5%.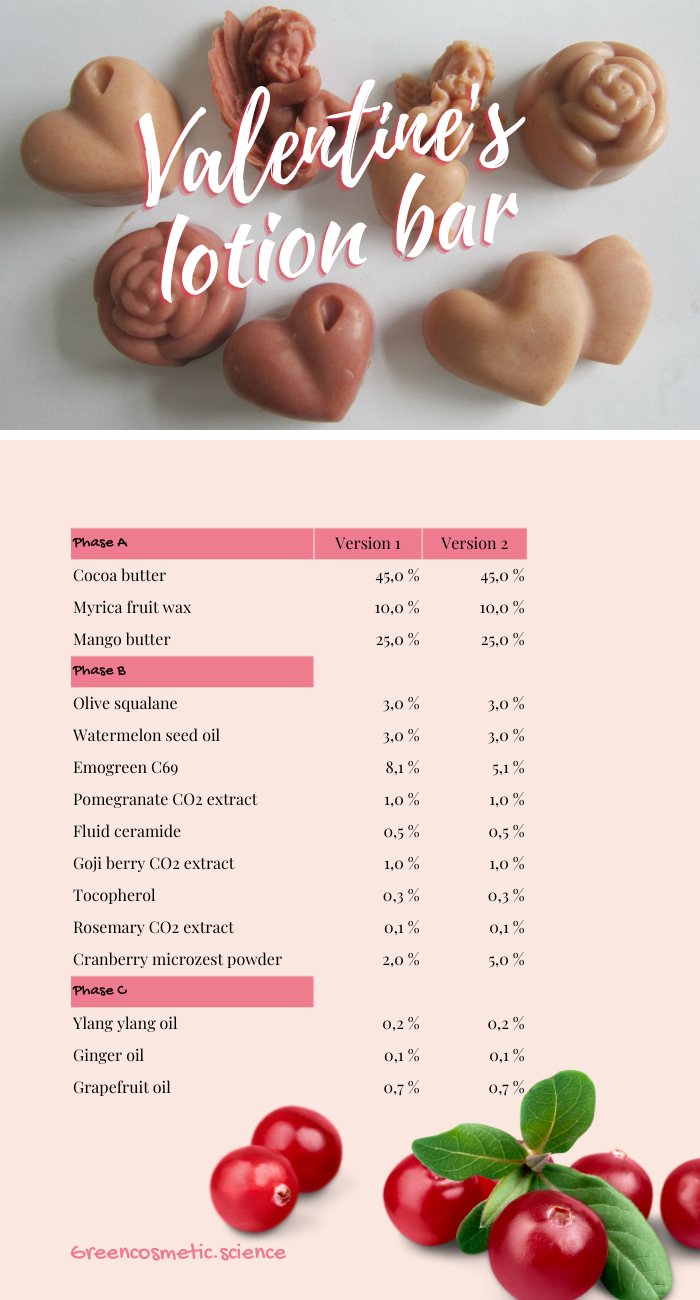 Procedure:
1- Melt phase A in a water bath between 60-65 C
2- When phase A is melted stop heating. At a temperature between 45-50 C add phase B. This is the temperature our ceramide needs to be fully incorporated. If you delete that and only use liquid oils you can add phase B at a temperature around 40-50 C
3- Start cooling while stirring to a trace.
4- Add the essential oils and pour in the mould cavities. Put the moulds in the fridge between 3 hours to overnight.
5- Remove the bars from the mould and pack and store them protected against heat and humidity.
Wishing you fun by making, selling, giving away and using them