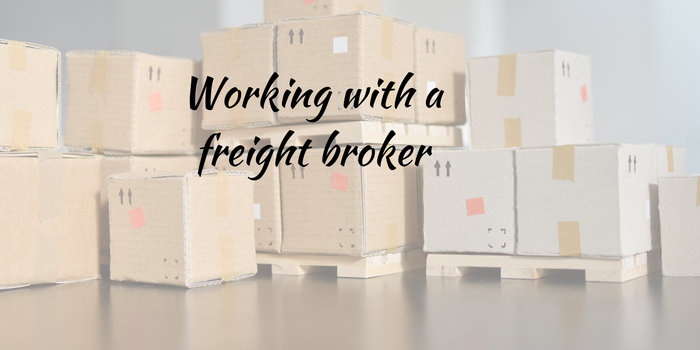 In today's online business world it is hard to imagine NOT sending or receiving several parcels per week even if you have a brick and mortar shop.
The online business is booming and the outbreak of COVID 19 and the mandatory shut down of malls shops forced even more business owners to test their toe in the online business ocean.
When you ship parcels around, you need a shipping partner. The worst thing you can do is to take your parcels and go to the post office, stay in line and send them one by one. This is perhaps the way most of us have started and at the beginning and when you ship a few parcels per week there is no way around it but as the business grows you will need a more relaxed, less time consuming and certainly a cheaper method.
The question is: where to start and how to proceed?
When you search the internet for shipping companies and services the number of the possibilities will make you giddy. It is difficult to even choose between the globally active big boys such as UPS, FedEx, DHL, GLS and co let alone the smaller and regional ones. If you are lucky enough when you contact one of these big boys, a sales representative will knock on your door (online or literally) very fast (they all want to sell). These are usually the questions they ask you before sending you an offer or a proce quotation:
1- How many parcels do you ship per week/month
2- The destination
3- The weight and size of the parcels
4- The content
5- Is the recipient a private person or a business
If you have a uniform package and all of your parcels are almost the same weight and size and go in the same destination, they you will receive a reasonable quotation. The higher the number of parcels you ship per week/month the more attractive the price quotation for you. It makes sense to have an estimation for the above questions and then contact a few of these services and get a quotation from them so that you can compare the prices.
Be aware that (like all sales people) they will promise you the blue of the sky and the best ever service and a personal contact and heaven knows what else. If you are not shipping tens of parcels per day (which I hope you all will do) however, working with these big boys will not be quite attractive. You may try to boast 100 parcels per week to get a better quote whereas you will only ship 10 but these services usually keep an eye on the number of your shippings and changes your quotation after a certain period of time if you don't keep to the number of parcels you have claimed at the beginning.
One major problem when working with these big guys is that you really don't have a personal contact. A the beginning there is a salesman or saleswoman who will bug you everyday till you sign the contract but usually after that you will have a general mail address and a hotline telephone number and not a real contact person when it comes to questions and problems.
Another drawback, specially if you are shipping globally and to different destinations is that usually any of these big boys is good in a certain region (in terms of speed and price). With FedEx for example we get excellent price and delivery time for US and Canada but their speed and prices are miserable in Asia and Australia. This means that if you are shipping both to US and to Australia (assuming you are located somewhere in the Europe) you need at least two partners, each of them strong and fast in one region.
This is when a freight broker comes in the equation
A freight broker is in simple words, a company that acts as a medium between the shipper and the shipping company and receives some commission for this work.
You will probably ask: why on earth shall I use a medium and pay commission?
Well the answer is:
1- With a broker you will get much more attractive prices compared to when you directly work with the shipping company
2- If you are lucky to choose a reasonable and good greight broker you will have a personal contact person whom you can bug several times per day and whenever there is a problem/question
3- This is very attractive specially if you ship too or receive parcels from different destinations: The freight broker will provide you to work with different shipping companies without the need to have several contracts. In this way you can choose the strongest shipping company depending on the destination
4- It takes much less time, less hassle and it brings you more peace and comfort because you have only one partner/contact person instead of x different ones by the shipping companies (that you can never access anyway)
When you work with a shipping company you are confined to its price, conditions and limitations. For example if there is a strike by FedEx staff in the region we want to ship a parcel we have no other choice than to ship the parcel and hope and pray that the strike will be over soon.
When we use a shipping broker however, depending on the parcel size and weight you will get an online quotation from several shipping companies. They list the price plus the delivery time from each shipping company and you can immediately decide and choose one of them either based on the price or the delivery time. You can choose tnt for a shipping to Hong Kong and UPS for another parcel to the US and through the shipping broker you will get much more reasonable prices than when you are working with any of these companies directly.
It may seem a little bit complicated but it is much easier and faster than it sounds. Just make sure you have a rough approximation for the questions I have mentioned above. The more precise you are the better the offer you get.
Stay unstoppable