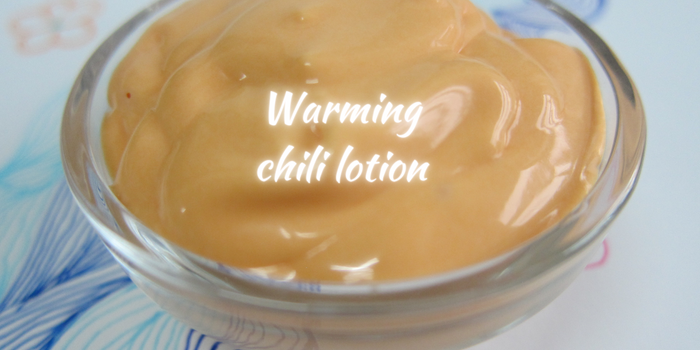 Who dos not like getting "hot" by applying a silky lotion over the body, on the hands and feet? Apart from the elderly who usually always feel cold and will benefit from a warm sensation caused by applying this lotion, all of us will need some additional heat this winter and with the current energy prices.
We have prepared several chili based formulations in the past. I personally not only love the color of the chili extract, I really enjoy applying it over my cold feed before I go to bed or the hot sensation of a chili body wash.
In fact, in our "holidays formulation" ebook , we have feautured two chili products: one shower gel and one gel to milk waterless body wash.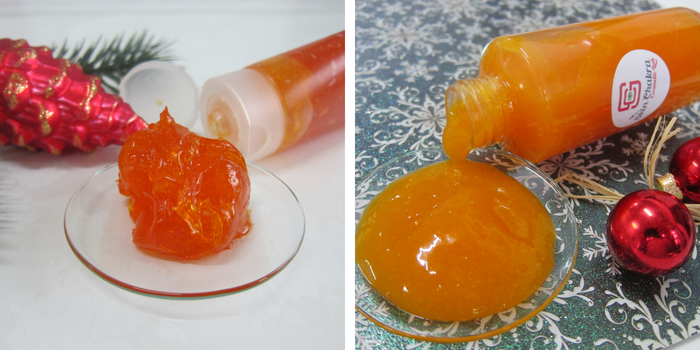 Even a few weeks ago we shared the tutorial for a beautiful chili balm.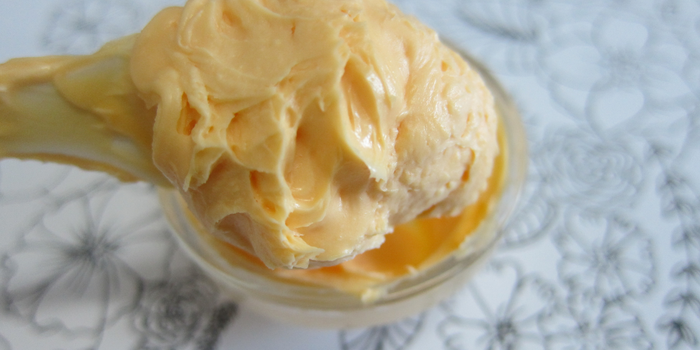 This is a really simple emulsion with the least possible number of ingredients. You can increase the concentration of the chili extract to 1% if you want but start with the 0,5% and see how it works for you.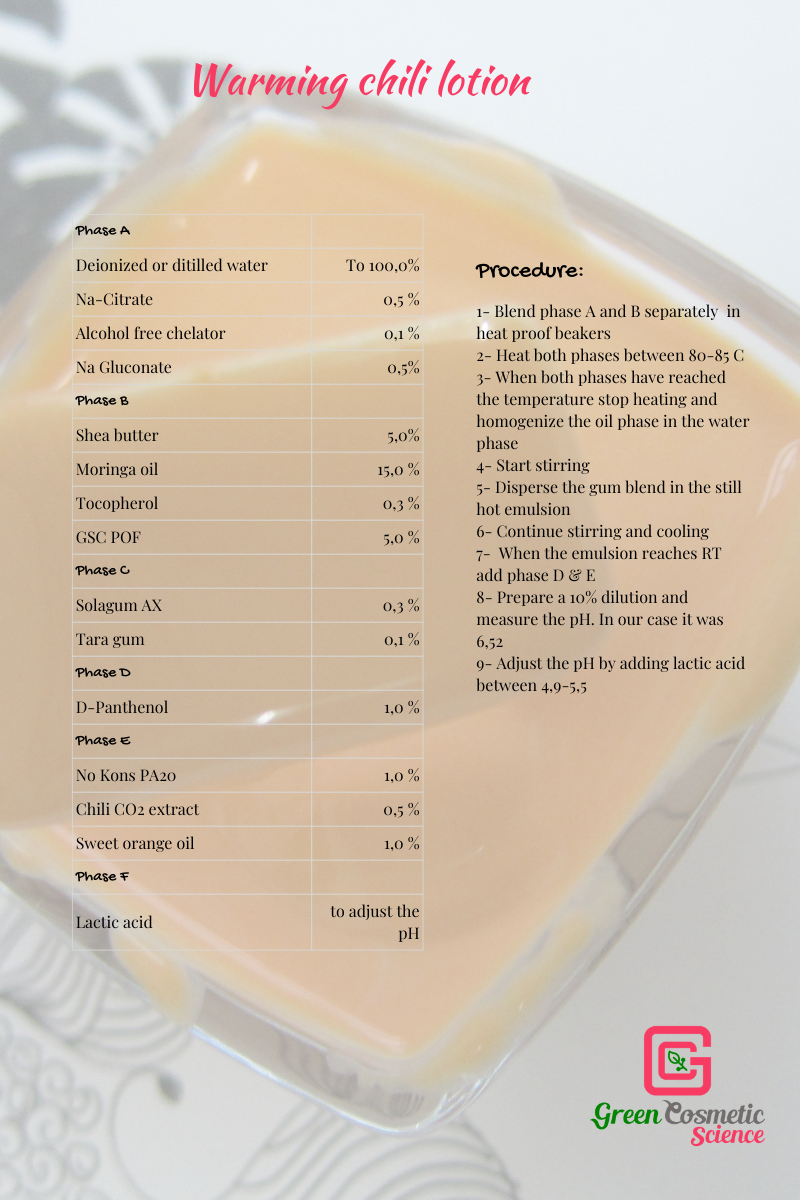 Stay warm and cozy